Home Renovations & Extensions Greenwich
SBS Building Services is a family run business located in Castle Hill and we also service Greenwich, the Hills District and North West Sydney. We specialise in home extensions, additions, renovations and outdoor living areas. Offering a complete service from concept plans to the completion of your project, including all council requirements, we are a fully licensed and insured builder with over 30 years' experience. We deliver high-quality workmanship and exceptional customer service to Greenwich.
Contact us and let our dedicated and professional team help you create your ideal home and lifestyle in Greenwich.
Greenwich Renovations & Extensions
Check out some of the home renovations and extensions we've built in Greenwich and in surrounding suburbs.

Ready to start your dream project in Greenwich?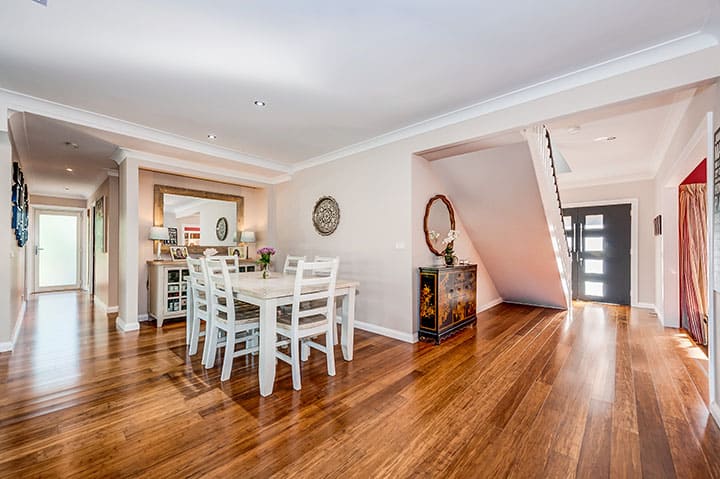 Home renovations are a great way to maximise the existing space within your home and create a home that is functional and comfortable for your family in Greenwich. You can create the lifestyle you have always dreamed of. Renovating your current property can be a cost-effective way to revitalise your home, create the space you have always wanted and take the headache out of moving. We can custom design plan and build your renovation in Greenwich to ensure that you get the home you have always dreamed of and add value to your existing home.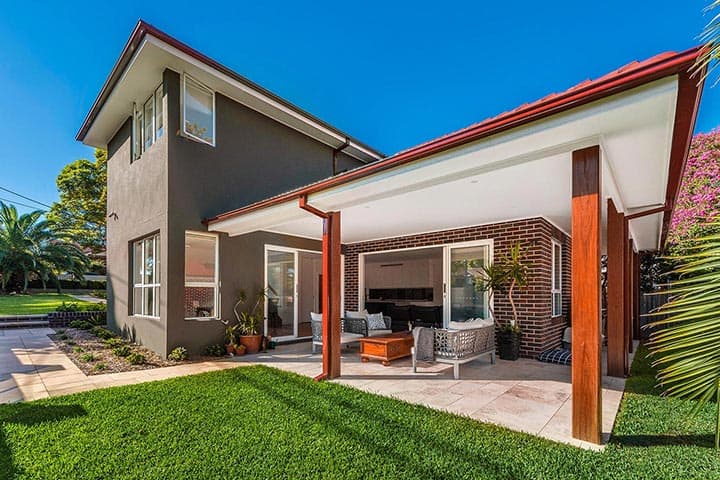 A home extension or addition is a great way to create the ideal space for your family. We understand the importance of having a practical and versatile home to meet your family's needs and requirements in Greenwich . Whether your children have outgrown their rooms, you need more space or more room to entertain friends and family, we can custom design, plan and build the home and lifestyle of your dreams in Greenwich.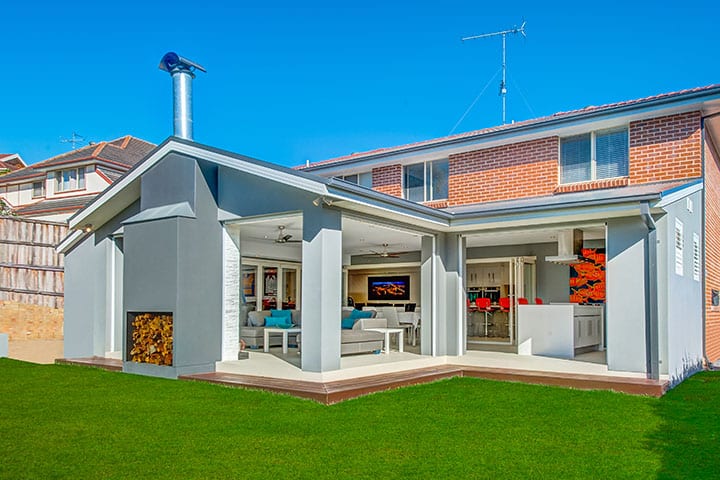 A versatile, well planned and functional outdoor area in Greenwich can create an illusion of more space and a fantastic indoor/outdoor area with unlimited uses. Creating a seamless transition between the indoors and outdoors is an excellent way of maximising the use of your current space and creates a beautiful place to relax, entertain and enjoy time with your family and friends in Greenwich. A well designed outdoor area can be utilised all year round by adding an outdoor fireplace to use during the colder months!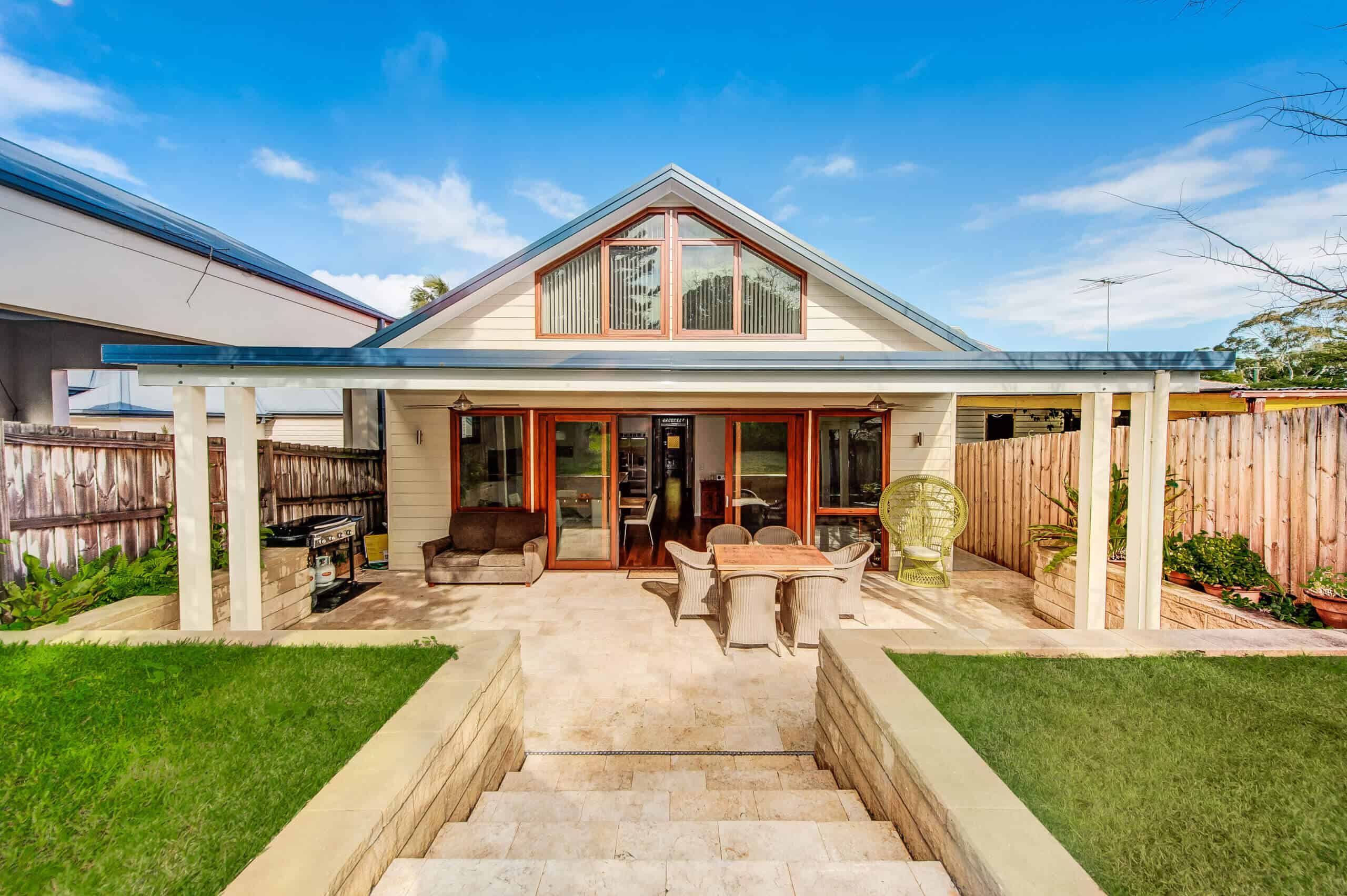 Is your home bursting from the seams? Your home may not be as big as it seemed when you first moved in. As our lives change and families evolve, you will find there comes a time your home needs to grow too. While extending a single-story home can deliver the extra bit of space needed to grow, sometimes it isn't enough. The ultimate solution? Adding a whole new level.

Ready to start your dream project in Greenwich?

DESIGN
Our experienced consultants will custom design your dream renovation or extension with you.

PLAN
From concept through to final plans to suit individual needs and requirements.

APPROVALS
Guaranteed peace of mind because all building and council approvals are in place for your project.

BUILD
Your custom build, by our professional team, with the functions you want to suit your lifestyle.

COMPLIANCE
Our team will ensure all compliance certifications are obtained to ensure all relevant standards are upheld.

EXPERIENCE
With 30 years of experience, we are your trusted partner to deliver your dream renovation or extension.
Lane Cove
Hunters Hill
Greenwich
Pymble
Wahroonga
Eastwood
West Pennant Hills
Baulkham Hills
Annagrove
Bella Vista
North Shore
St Ives
Turramurra
Lowes North Shore
Gladesville
Carlingford
Pennant Hills
Westleigh
Kenthust
Glenhaven
Winston Hills
Linfield
Gordon
Killara
Willoughby
Epping
Beecroft
Thornleigh
Dural
Cherrybrook
North Rocks
What our customers Are saying
"We loved the workmanship SBS provided. They have excellent communication, are tidy, friendly, professional and provide precise work."
"The work was completed to a high standard and well within schedule. SBS have competitive pricing, good workmanship and always kept me informed on progress and issues requiring a decision by me. I was very pleased the bulkhead that was part of the original plan was able to be avoided. This showed excellent flexibility to produce a better result. I am very happy with the result of the renovation."
"We wanted to say thankyou so much for the great work you and your team have done for us - the result is far greater than we expected. It has always been a pleasure dealing with you and your staff. It was great to have such a trustworthy and tidy bunch of tradies working in our home. We always felt completely comfortable. Our new front deck looks amazing. We have no hesitation recommending you to anyone who needs a builder and we look forward to doing business with SBS again."
"We loved the quality of the finished work and the willingness of the crew to clean up every day after work. They have top quality workmanship and the 'can do' attitude, always willing to listen to our concerns and fixing any issue that came up. I was impressed by the professionalism of the crew – on time, friendly and hard working."
"SBS Building had great communication, reasonable charges and great service. The staff were all very friendly."
"I liked the professionalism of SBS and the quality of workmanship, also their ability to go above and beyond. SBS were very thorough, easy to deal with and good communication."
"From the first meeting we could sense that Scott was hardworking and did extra to help. SBS Building were reliable, hardworking, friendly and always happy to answer questions. The backyard was always tidy and child friendly at the end of each day."
"We have no hesitation to recommend SBS to others. They were punctual, great communication, great quality of workmanship and kept a clean and safe worksite. We always felt like it was a team effort with open discussion and nothing was hidden. SBS was friendly, professional, honest, offered good advice helping us to make decisions."
"I like the look and the feeling of space that the new door and window provide. SBS has great workmanship, punctual and respectful. Always happy to talk through what they were doing."
"SBS Building are very professional and kept us informed on a daily basis in regards to the work to be done each day. We loved the friendliness of the team. Nothing was a problem to them and they were very adaptable to changes in the plans. We would like to thank Scott and the team behind SBS for a wonderful job completed on our extension and are thrilled with the end result."
"We wanted to thank Scott and the team for all your time and effort with our construction work. You not only met our expectations, you exceeded them. The workmanship provided was of a very high quality and standard. We were also impressed by the professional approach and the knowledge provided by you and your team. I would have no hesitation calling on you for any future building requirements or recommending you to anyone who needs a builder.
"I liked the transparency in discussion, the advice, the service, the professionalism, the efficiency and the list goes on. If I could tell someone about SBS I would say "These guys are amazing, they transformed my home! Use them". I was impressed how changes could be incorporated with ease and having calls answered and returned in a timely manner - removing the stress!"
check out OUR Latest Blogs