If you feel like your home is stuck in the past, sometimes the best option isn't to move (especially with house prices getting out of control in Sydney) – it is to improve! It's common for the layout and design to age over time when living in an older house. Styles that were once in may no longer be valid. You may want to introduce newer designs and trends to modernise your home.
To maximise and refresh your living space, renovations are the ultimate solution! It's the perfect way to achieve that new-home feeling without doing all the hard work of moving! Renovations offer plenty of opportunities to give your home the refresh you desire.
If you're looking for ideas and inspiration to update your home through renovating, take note! As home renovation builders, we list some of the current design ideas that will help give your home the modern update it desperately requires below.
Change up the floor plan
The ultimate way to make your home feel brand new without moving is to adjust and revise the floorplan. An older home will often have a dated layout that is no longer functional, begging for an updated floorplan.
Homeowners across Sydney need a home to suit their families. It is essential to consider your lifestyle and the way you use the different areas in your home. Ideally, you want your home to reflect the life you want to lead. Think of what areas you spend most of your time in and what spaces don't get used to their full potential.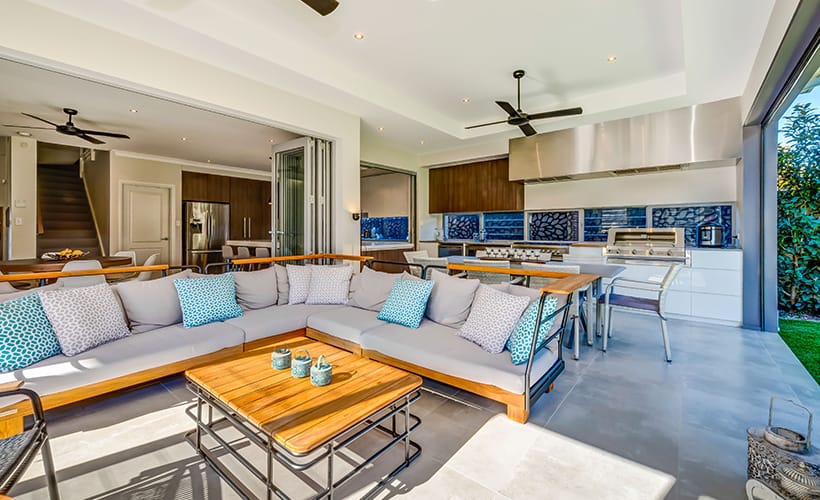 Is your home feeling closed in and claustrophobic? Did you want a more contemporary, open living design to move around freely? As your family grows and time changes, your home needs less restrictions.
Nowadays, people seek a home that offers the luxury of space. Older floor plans focus on separate rooms, which can come across as pokey and closed in.
Boasting voided spaces and delivering more space, open plan living allows free-flowing areas to connect into one big room seamlessly. It is relaxed, informal, and provides room for the whole household to share space without sitting on top of one another. All it takes is a few adjustments and a few walls to disappear!
Kitchens
Do you spend a lot of time in the kitchen? Deemed the heart of the home, you'll want a functional and welcoming space that suits your family's lifestyle.
To modernise your home, many choose to go for a total kitchen redo. Kitchens are every-changing, with new fads and themes coming and going every few decades, leaving older designs begging for an update.
For some key ideas you should look into scrapping the current floorplan and moving the main features around completely. Other ways to improve your daily lifestyle and maximise the kitchen is to relocate the kitchen into a different area of the home that is more convenient and choose a new shape or add an island bench.
If you have a bigger area, you can also extend the kitchen by adding more bench space or a new room such as a butler's pantry. An additional place like this can instantly make your home more functional and suit your lifestyle.
Add more lighting and features
If you want to stop your home from feeling dark and cramped, here is a solution – add new light fixtures!
To spruce up and modernise your home, adding several features and fixtures can go a long way and make a noticeable difference to your home.
By removing dated lights and substituting for modern styles such as LED downlights, more energy efficient globes and stylish pendants, you can change the whole feel of a room. Adding more will also make the room brighter!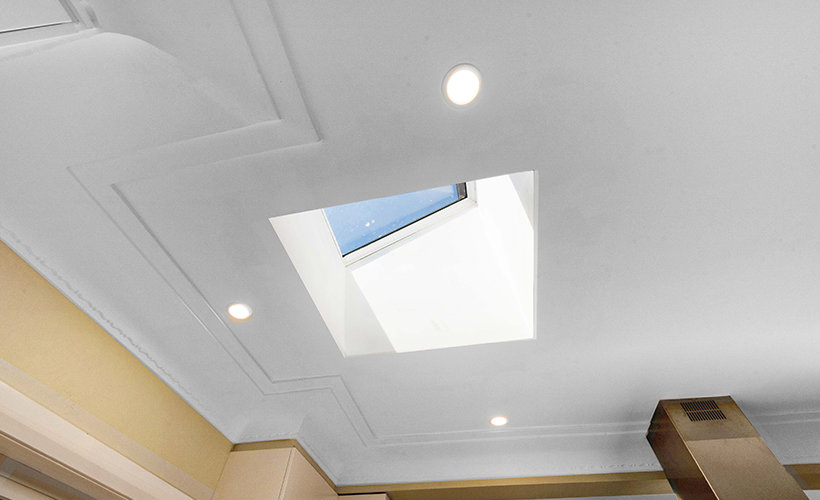 For a further game-changer, source natural light by adding a skylight – it will make all the difference when light floods the room. It will require you turn lights on less often and save on energy. Plus, it creates a more open feel for your space! Adding a new window such as a splashback window in a kitchen is also a great way to add extra natural light.
Are you looking for an on-going feature in your home instead? A modern style that many are integrating into their homes at the moment is the Hamptons look. By going for a complete home renovation and installing cladding to walls, opening the floorplan and updating the kitchen and bathrooms to share this featured style will help you achieve the style you desire.
Alternatively, you can modernise your humble abode by replacing sliding doors with bi-fold doors, introducing plantation shutters instead of blinds and adding an indoor-outdoor space for entertainment use during the warmer months.
Introduce new colours and textures
Have you been looking at the same walls and floors for decades now? As an experienced home renovation builder, we are here to tell you it is time for a change! If your home displays the original walling and flooring from its initial build, it may be time to hit refresh!
To achieve a modern aesthetic, introduce newer colours and textures that can match trends and your evolved style choices. A popular trend is to remove dark colour for a lighter choice. Not only will this provide an airier environment, but it will also give your home a much-needed facelift.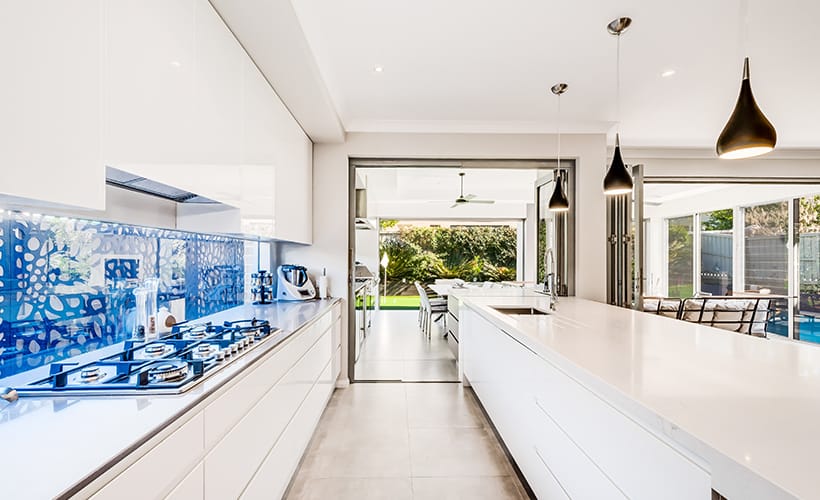 Currently, timber floating floorboards are an increasingly popular choice of flooring. To generate a modern look, why not remove your old carpet and opt for timber floors? Light timber flooring will brighten the room and create an excellent pallet for those looking to start fresh with their interior.
As for the walls, it is time to let go of the faded and peeling paint and exchange it for a new coat. Neutral paint colours are a refreshing change that allows endless opportunity. For the exterior, cladding or a new colour scheme can also do wonders for your street appeal.
What about the wet areas? Introducing a completely new open design with new appliances and a lighter colour pallet will enhance the whole room. It doesn't matter if it is a bathroom, kitchen or laundry; transforming the space to be more functional with textured design features will offer a whole new appeal.
As they say, in with new and out with the old! By including features like this in your renovation, you can transform your home and make it modern again.
Is it time to renovate your home? If you are planning a house renovation in Sydney, give SBS Building Services a call! With decades of experience, we offer custom home builder services to deliver your home a new look.
Offering additions, extensions and renovations, we can help you achieve your ideal home. Let us maximise your space. Enquire now to get the ball rolling.