Over the years, we've been lucky enough to work on some stunning homes across Sydney, ranging from simple home extensions to full-home renovations! We want to take you through some of our favourite builds, and today we're taking a look at our top 5 builds in the North Shore.
HIA award finalist home in Pymble
Kicking things off is our HIA award finalist build, a gorgeous Hamptons-style home! For this, we recreated their kitchen, living room and outdoor area to create the perfect home for family entertainment. Some of our favourite features include the indoor-outdoor layout, alfresco living area, unique kitchen island and the exposed brick wall feature! The partially-covered alfresco living area features skylights along with down-lights to keep it bright and functional all day and night, plus we added bi-fold doors to section the space off from the rest of the home. The family's new kitchen incorporates classic cabinetry with a modern twist, fit with sleek, spacious cabinetry and rose-gold highlights in the lighting and tapware. We can't get enough of this home!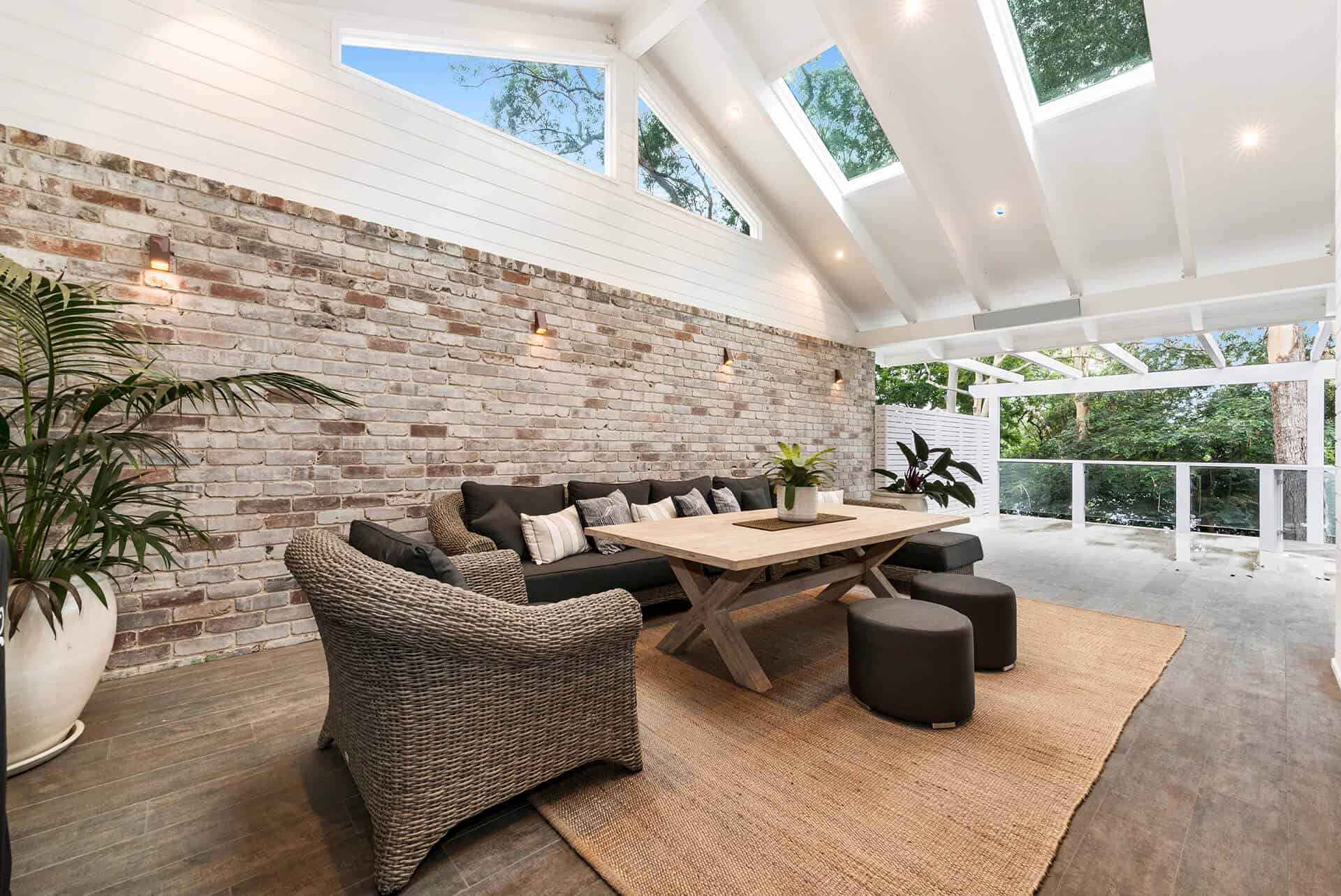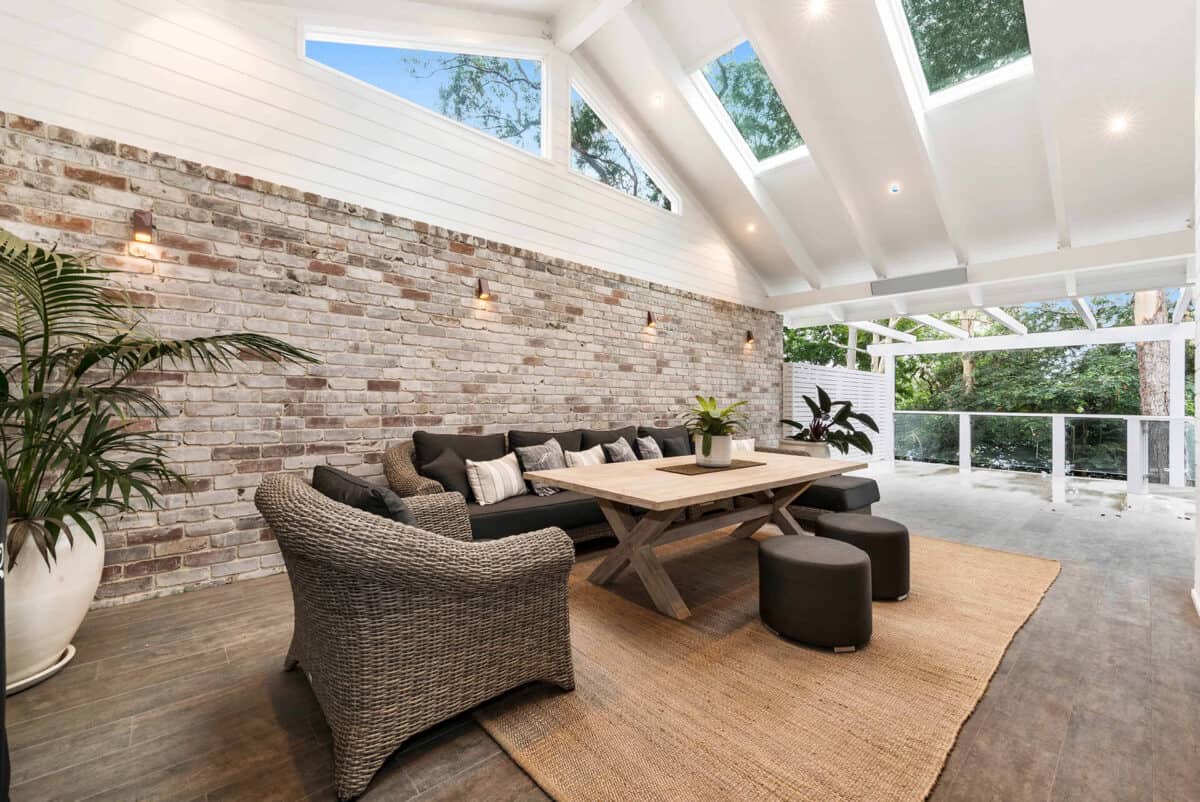 Hunters Hill family home
Next on our list is a warm, vibrant family home we transformed in Hunters Hill, and the completed renovation is unrecognisable from the original home! When we first spoke to this family, we set out exactly what their goals and visions were, making note of their key lifestyle needs. For this transformation, we built a new extension at the back of the home to incorporate a new kitchen, laundry, living rooms which were designed to be large, open-space living spaces perfect for this family. Upstairs, the extension housed a master bedroom with ensuite. The gorgeous alfresco living area is the perfect way to complete this transformation. The warm timber and dark brick throughout gives the home such a welcoming feel, and the owners were rapt with the result!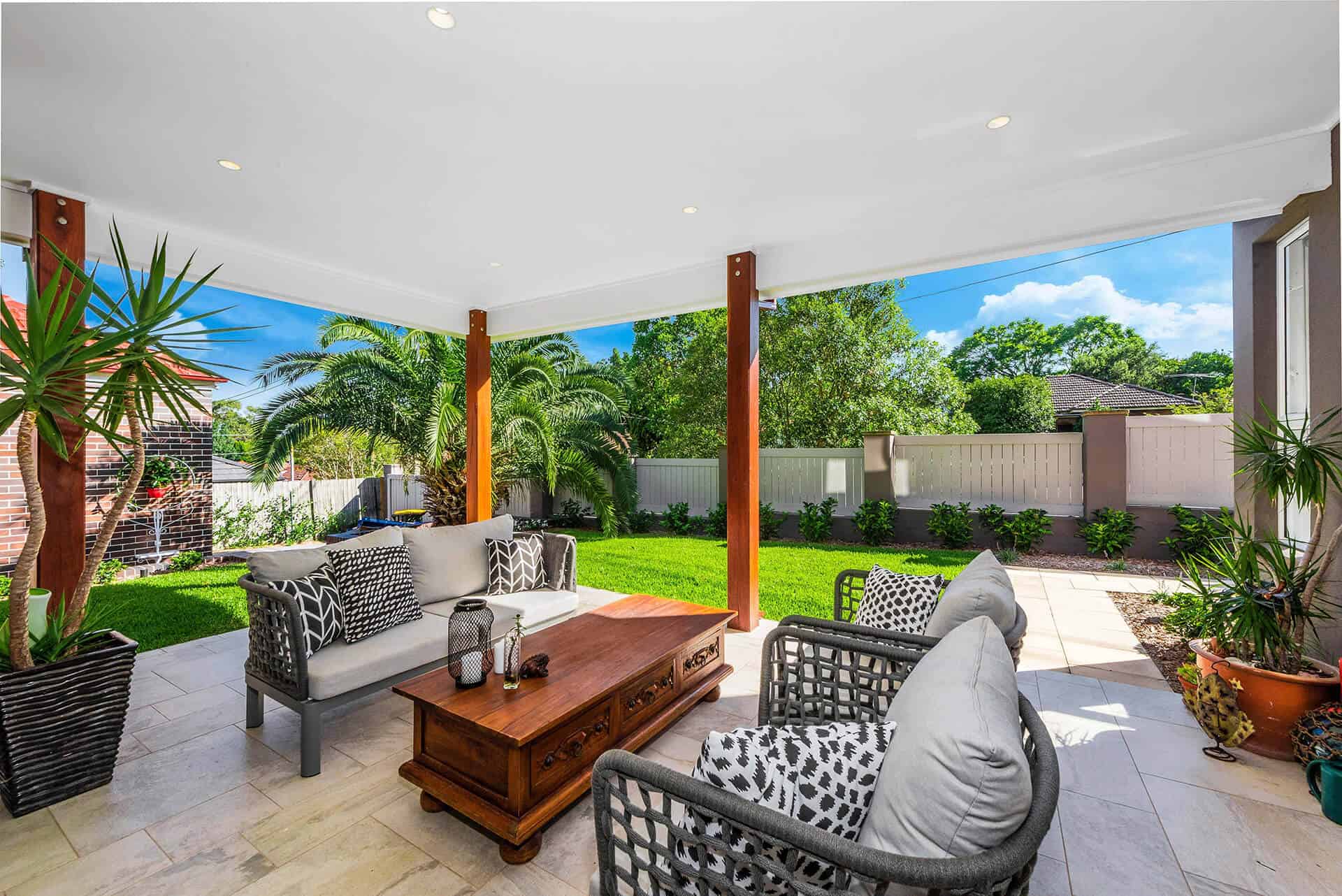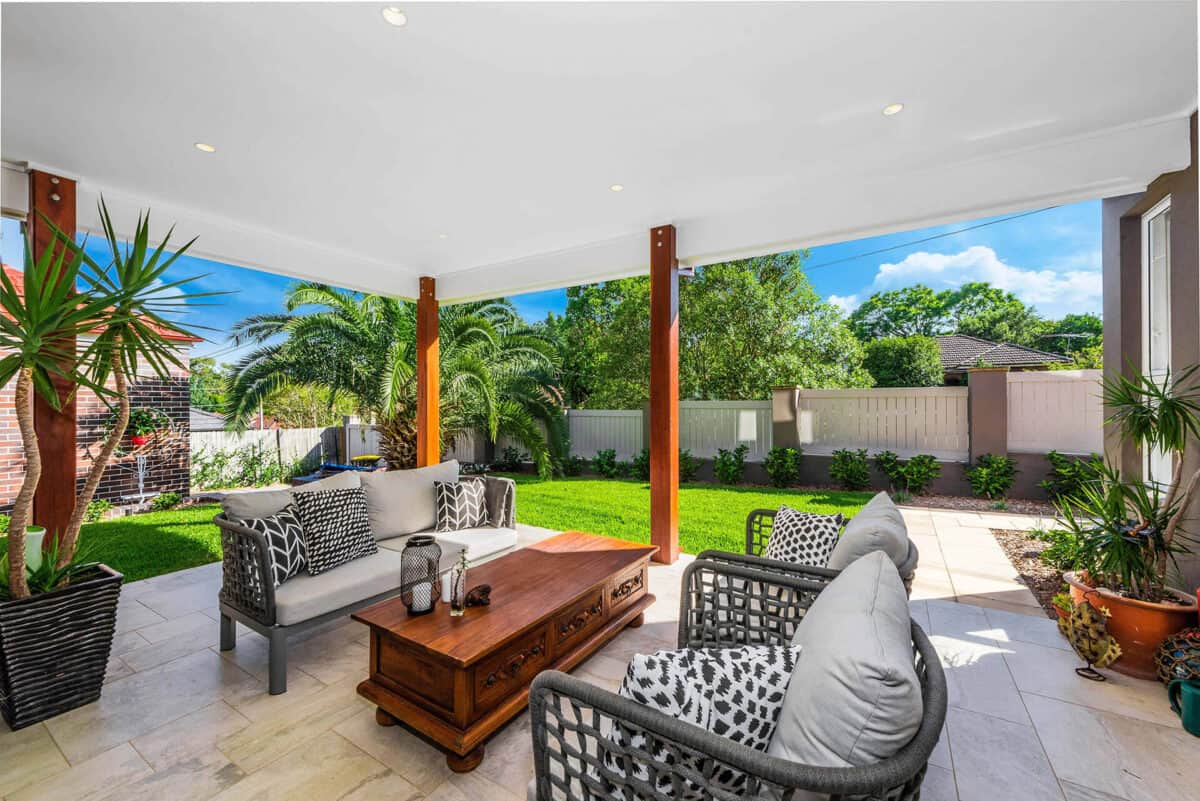 Entertainer's delight in Lane Cove North
Our homes are where laughs are shared and memories are made, and for families who love to entertain, having the right home design is essential. For this home in Lane Cove North, the owners loved their location but felt as if their home wasn't accommodating their lifestyle needs. To resolve this, we aimed to expand their rooms, create a new kitchen and build a beautiful outdoor alfresco dining area. In terms of styling, we stuck to a modern, refined look with bright colours to really open up the rooms. Through the help of the wonderful team at Kitchens By Emanuel, we were able to provide the family with a new kitchen, fit with plenty of cabinetry space, a long kitchen island and skylights above to keep it looking bright! Finally, we really wanted to make the most of their existing outdoor living space and create a vibrant, exciting area for entertaining family and friends. To do this, we built an alfresco dining area, shaded by a contemporary raked ceiling to bring a flood of natural light in. Take a look at the photos of this home: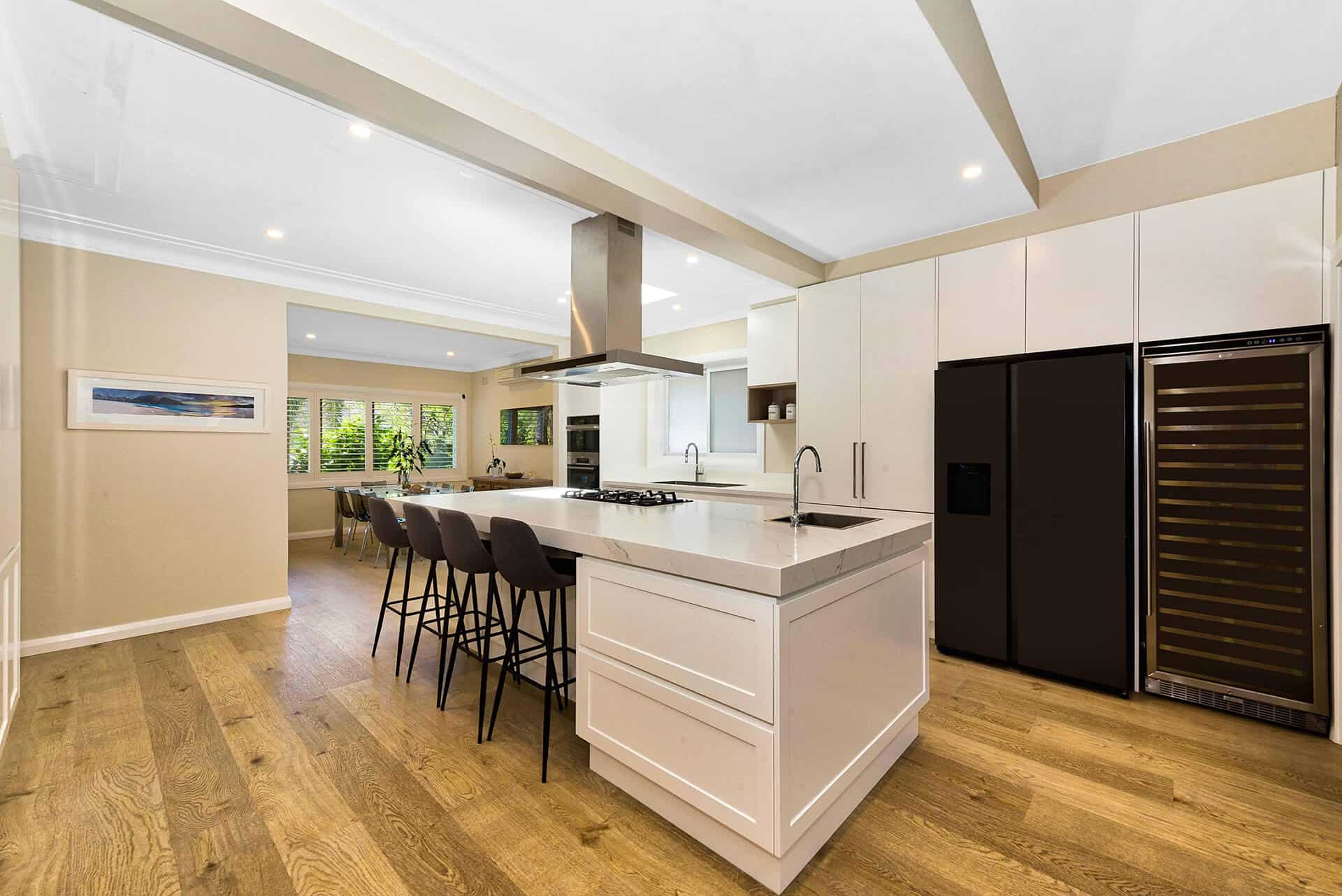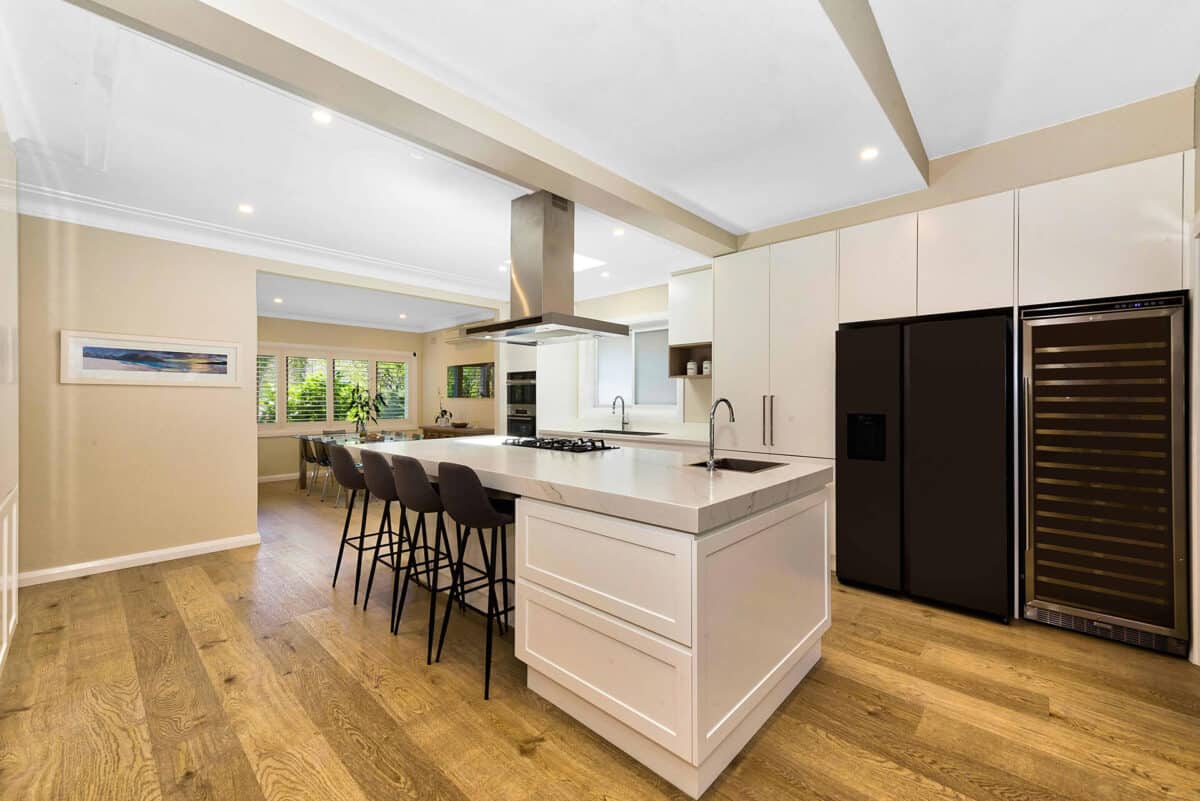 Contemporary living in Beecroft
If you love modern living, you'll certainly love this next home! Located in Beecroft, the existing home had plenty of floor space to work with but was needing to be refreshed with a new design. The owners loved the idea of contemporary living, so with this in mind, we wanted to craft a unique layout with plenty of light flow and an open-plan style. To achieve this, we completed a large renovation and extension, keeping only two of the original walls downstairs. The orientation of their home allowed for an abundance of natural light to shine in which was a real bonus, allowing us to include skylights and glass sliding doors throughout. Some of our favourite features from this home are the large skylights above the kitchen, luxurious fireplace, balcony entertainment area, and the dining room which overlooks the downstairs living space! Plus, the ColorBond roof adds a refined, modern touch. We can't get enough of this home – take a look at some of the photos: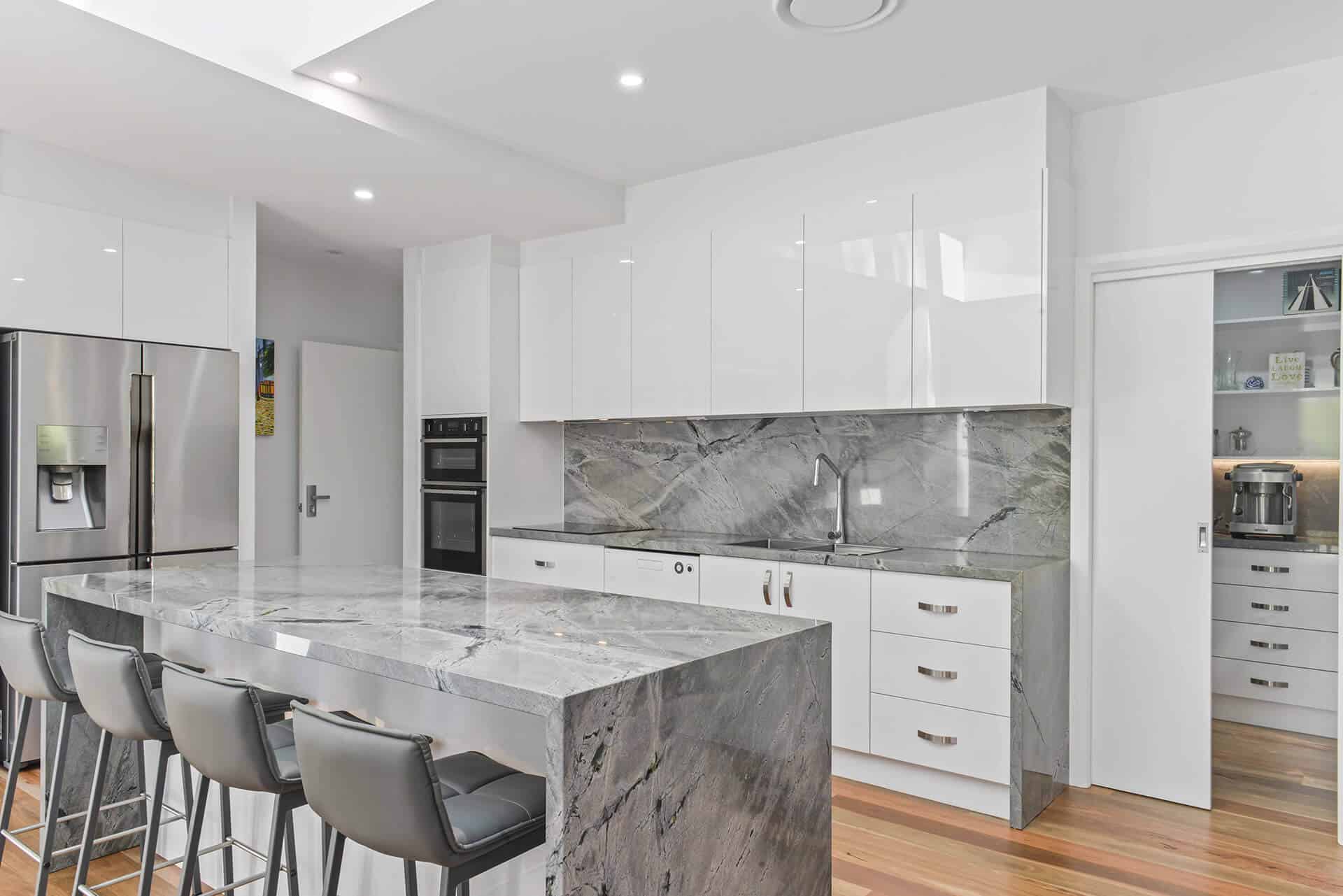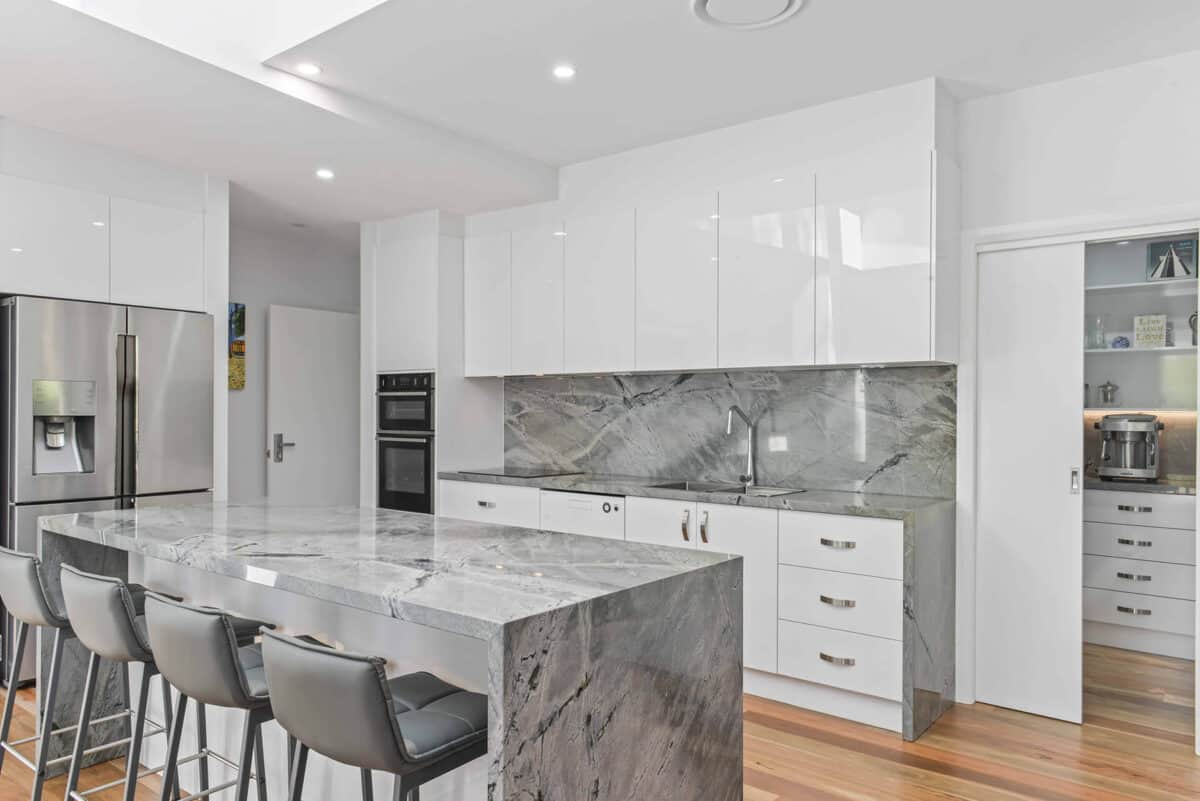 Reimagined Lane Cove home
When renovating any home, it's essential to ensure that the changes made blend seamlessly with the existing home design. For this project in Lane Cove, the original home was double-brick, semi-detached and located on a busy street. The owners were after a renovation to increase their living space, create two new bedrooms and a new bathroom, all while ensuring the design of the home remained cohesive with the other traditional homes on the street. We started off by clearing out the downstairs area to create an empty shell, perfect for us to start from scratch internally. Following this, we reconfigured the downstairs layout to open it up more, just as the owners were after, then moved upstairs to build the new bedrooms and bathroom. To wrap it all up, we added a new carport out the front which matches perfectly with the streetscape! Have a look at how this one came out: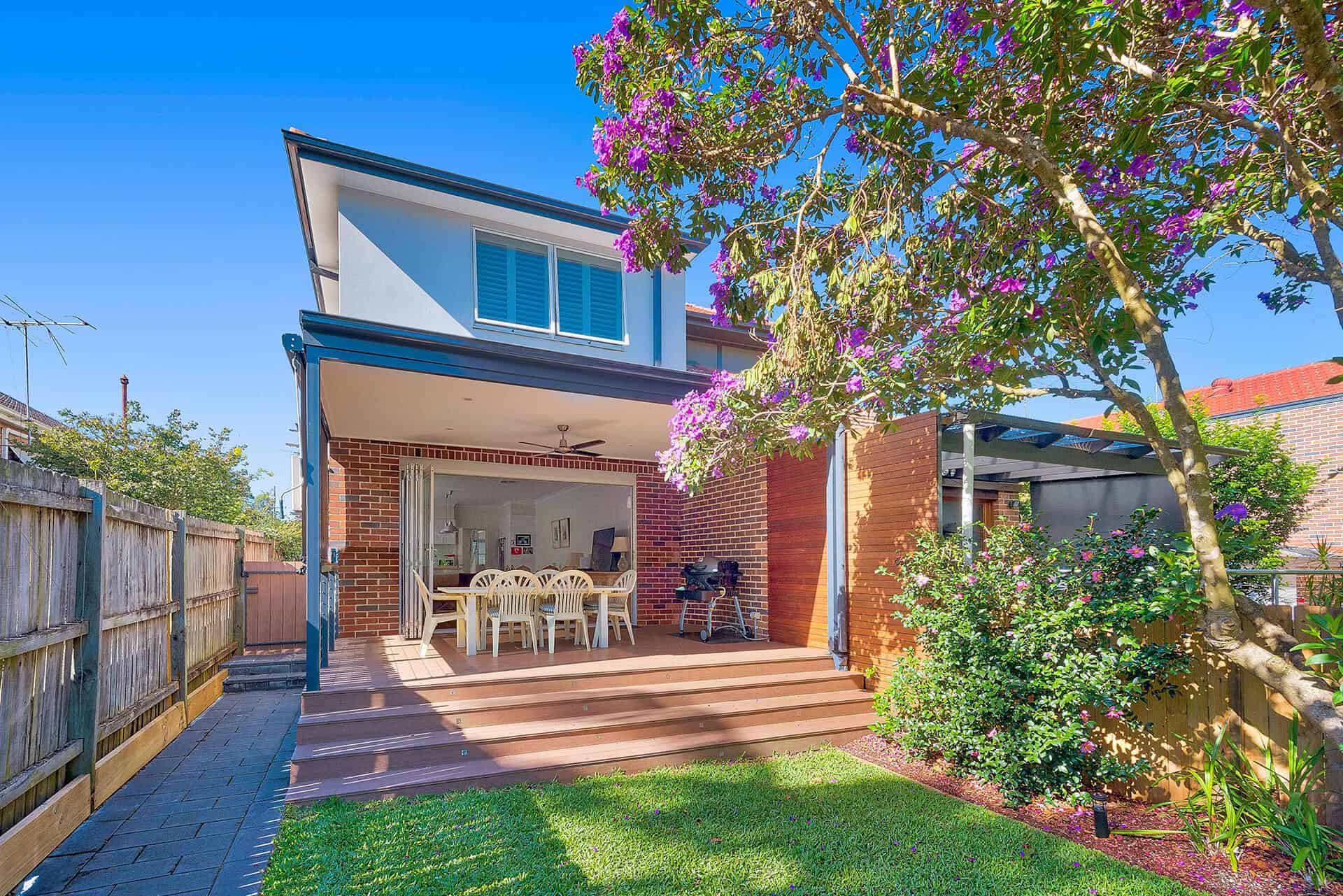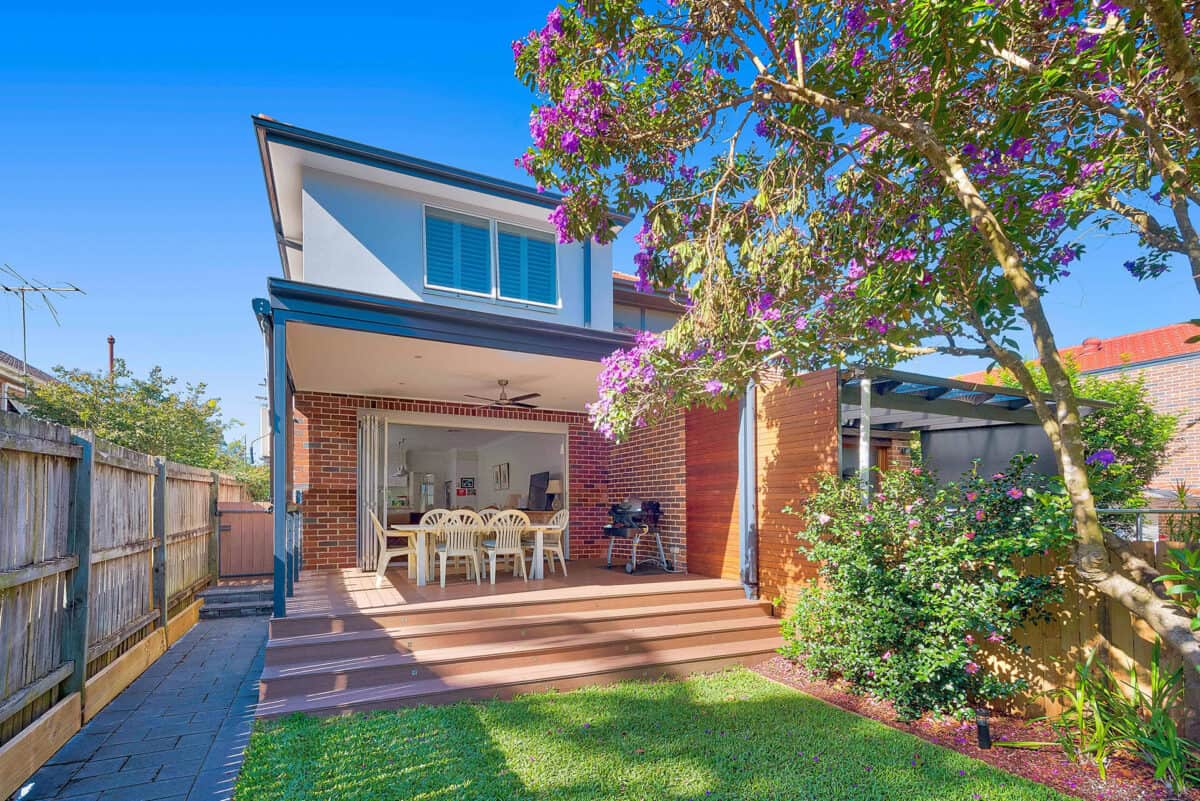 There's nothing we love more than a home transformation, and we hope you love these homes as much as we do! Maybe it's even given you a few ideas for your own home…
If you'd like to chat to our team and explore options for your renovation or extension, fill out the form below and we'll be in touch!