What a year 2021 has been! A year unlike any other, we saw a return lockdown and a temporary construction pause across the city. Despite the challenges, we are so proud of our team, with SBS Building Services still managing to complete several home renovations in Sydney.
To wrap up 2021, we wanted to recap two of the most notable properties we worked on recently. Covering comprehensive renovations, extensions and additions, take a look below for some work we finished this year – it may even provide some inspiration for what 2022 could hold for you and your home.
West Pennant Hills: Modern home renovation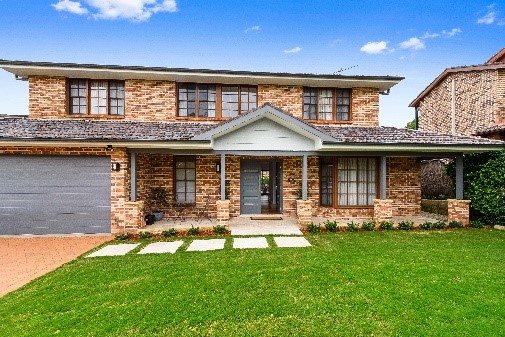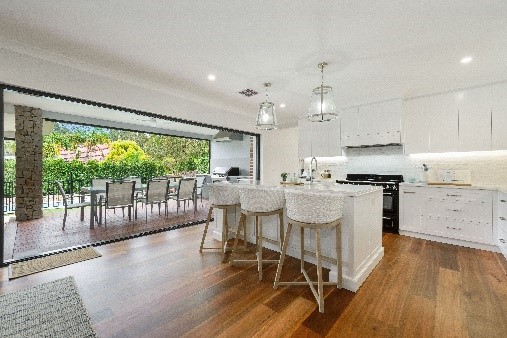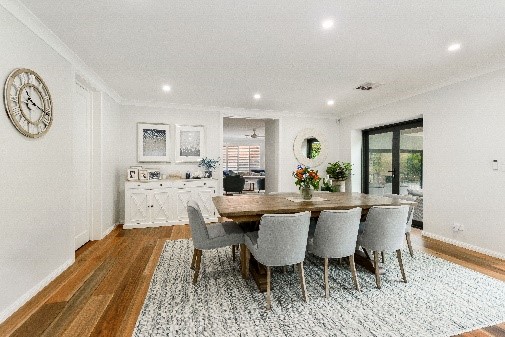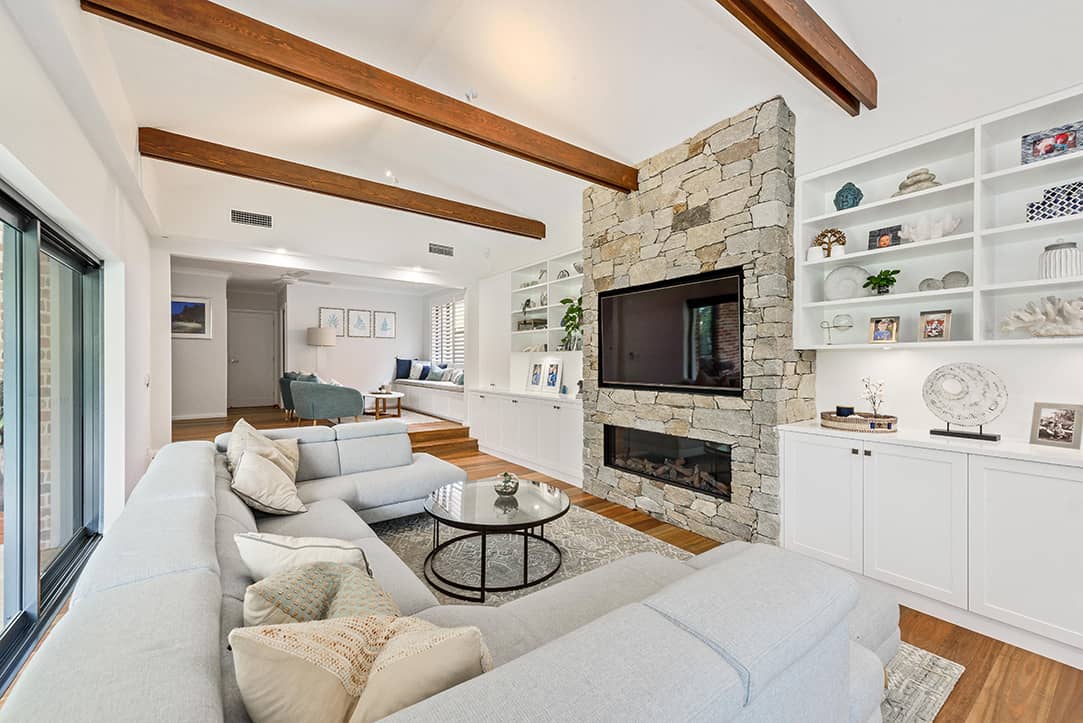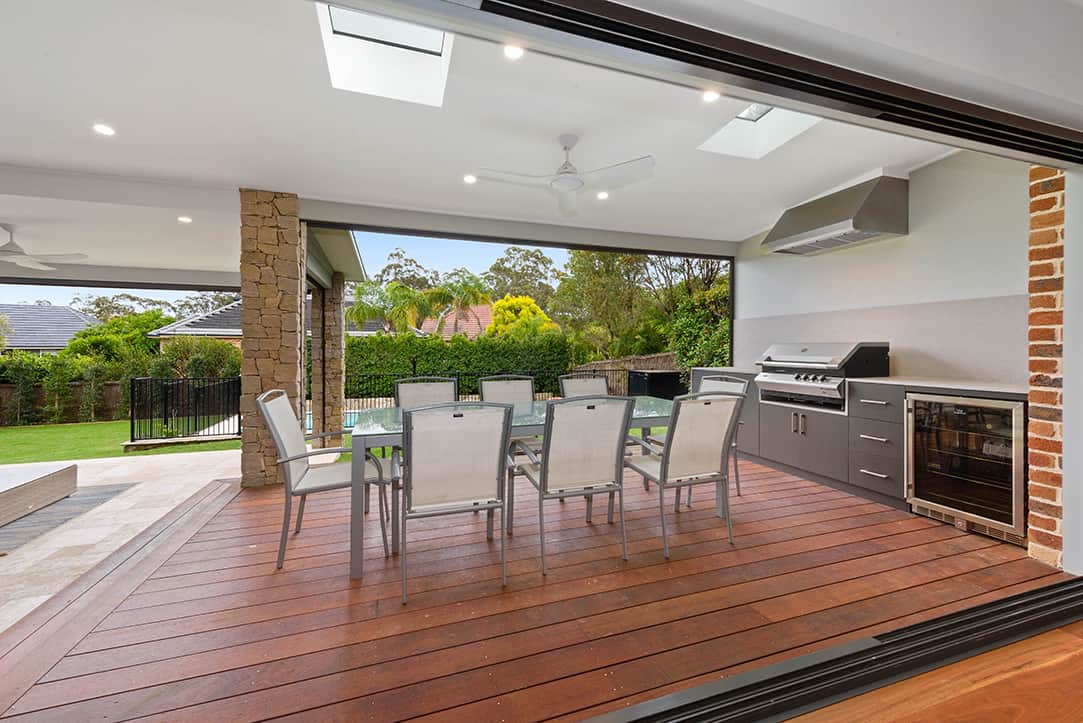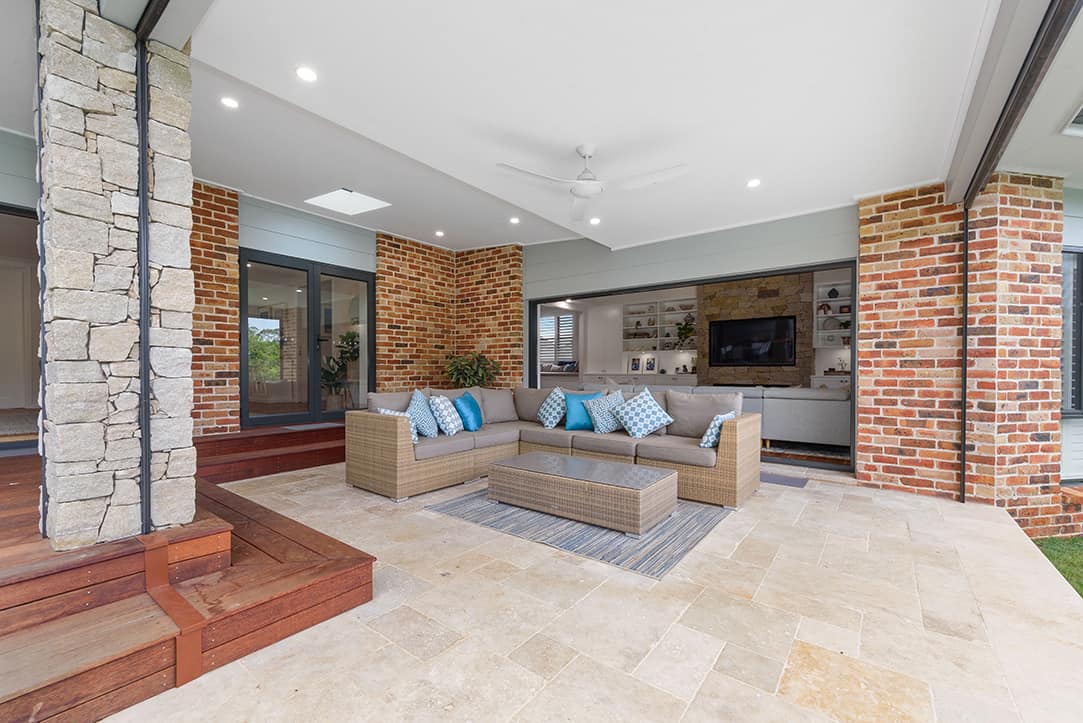 A transformation for the books, we took the original build of this West Pennant Hills home and created a modern Hamptons-inspired contemporary dream!
This project aimed to increase the living space and renovate the entire downstairs of the house to deliver a style that suits the owner's lifestyle. The clients asked for the new floorplan to include a large open plan kitchen, butler's pantry, contemporary dining and living spaces, outdoor entertaining space and more. Bringing their wishes to life, we designed this project from front to back, down to every little detail.
Alongside interior designer, Inspired Interiors, we ensured all requested elements were included, cohesively tying everything together in a stylish, elegant and practical way. We transformed this home entirely by making significant alterations, including the removal of some internal walls and extending the alfresco space.
Highlights inside this home include:
A natural stone fireplace in the living room
Timber beams in the ceiling for that Hamptons aesthetic
Skylights in the butler's pantry
Pocket doors leading to the new alfresco
A remodelled front door entry with new stairs leading upstairs
New cabinetry to the study
For the outdoor living space, notable changes include an extensive entertaining area complete with an outdoor kitchen, a Merbau deck with timber steps, skylights for additional light and outdoor blinds for those balmy afternoons.
Our clients were utterly thrilled by the final results. Each room seamlessly flowed into the next, from the kitchen to the dining area, lounge and alfresco. With indoor spaces blending into outdoor living, this is the ultimate entertainer's abode to unwind and enjoy during the week and then socialise for the weekends.
Lane Cove: Complete home transformation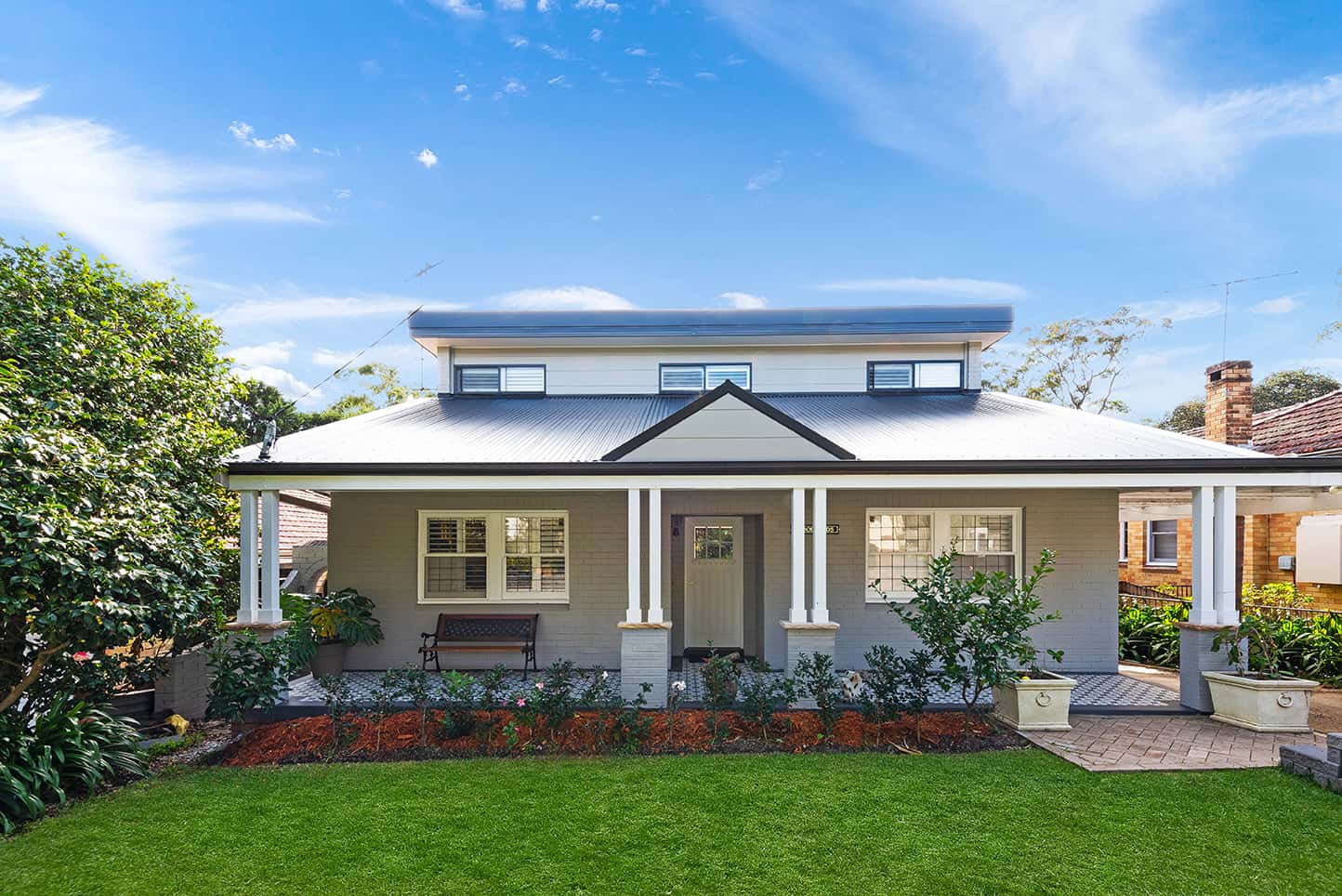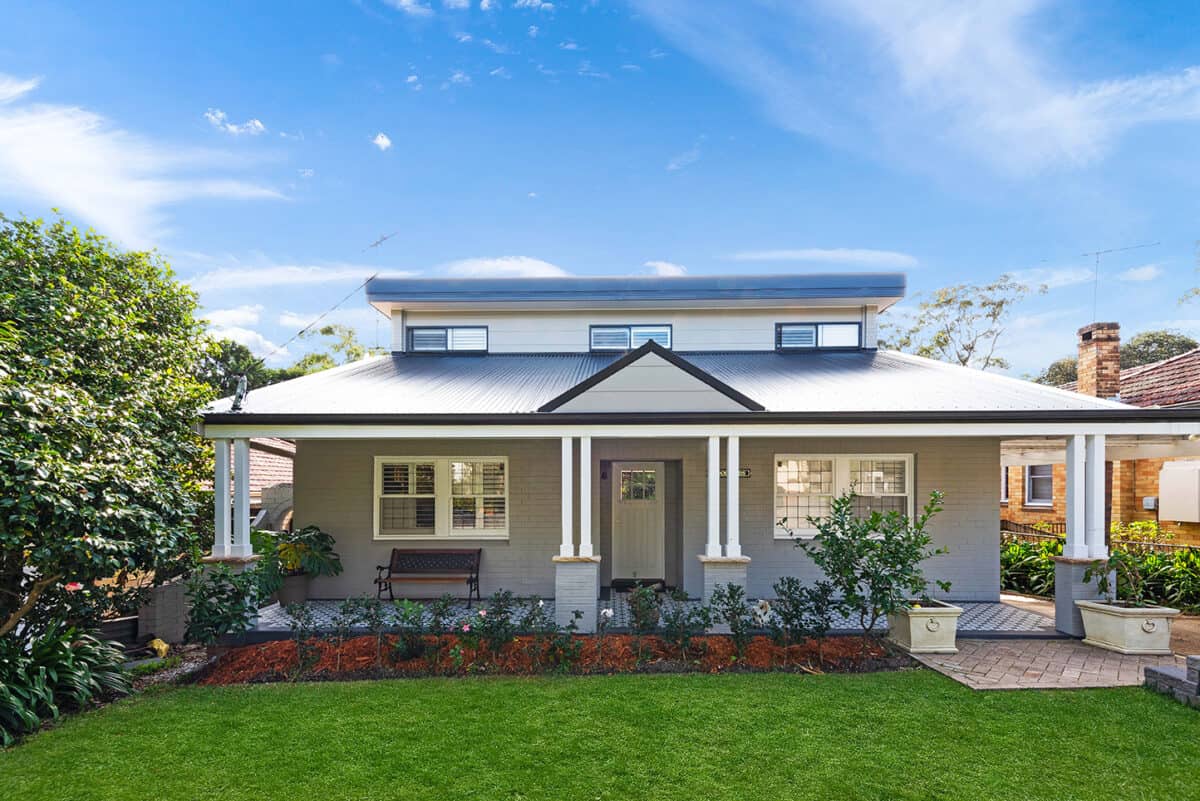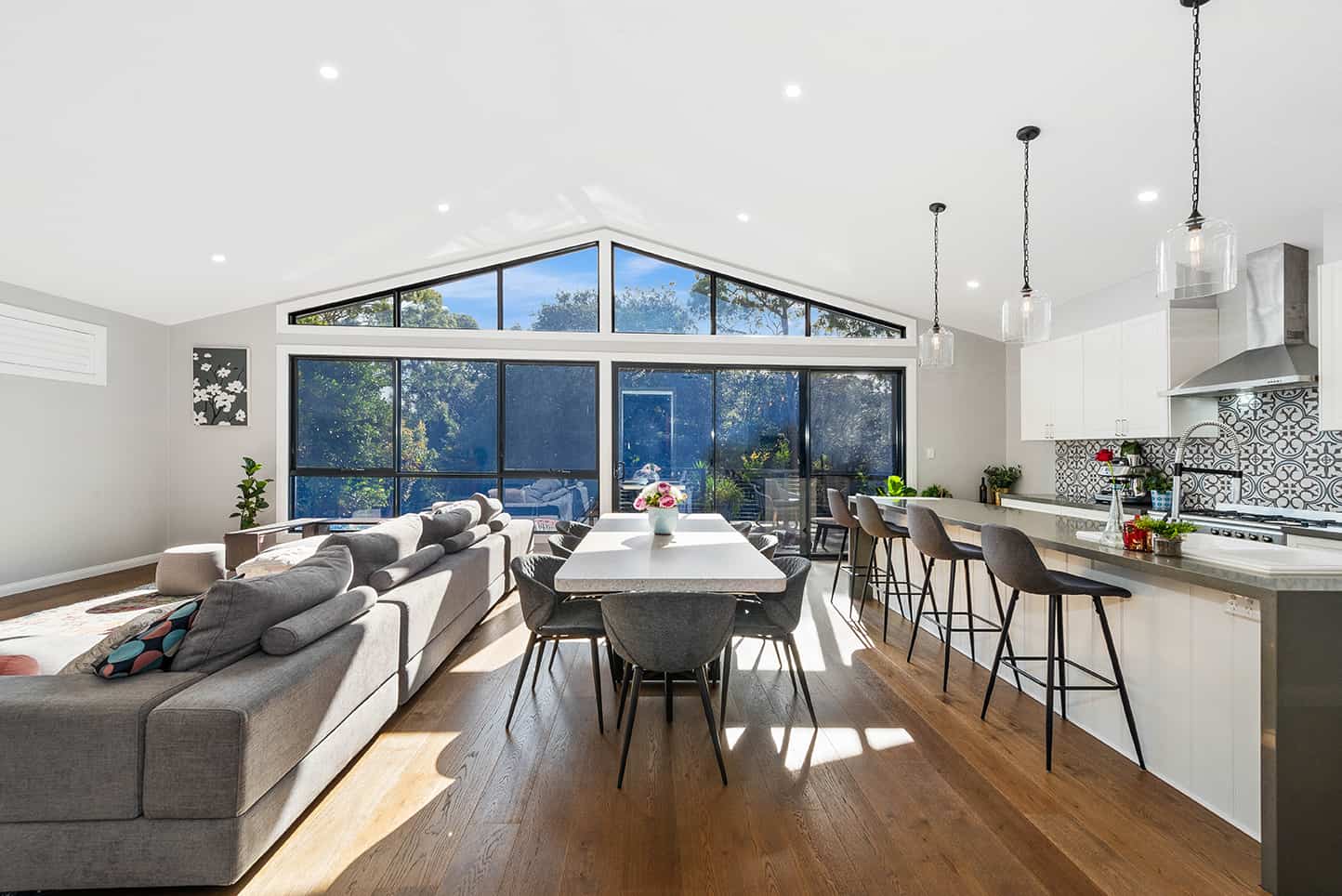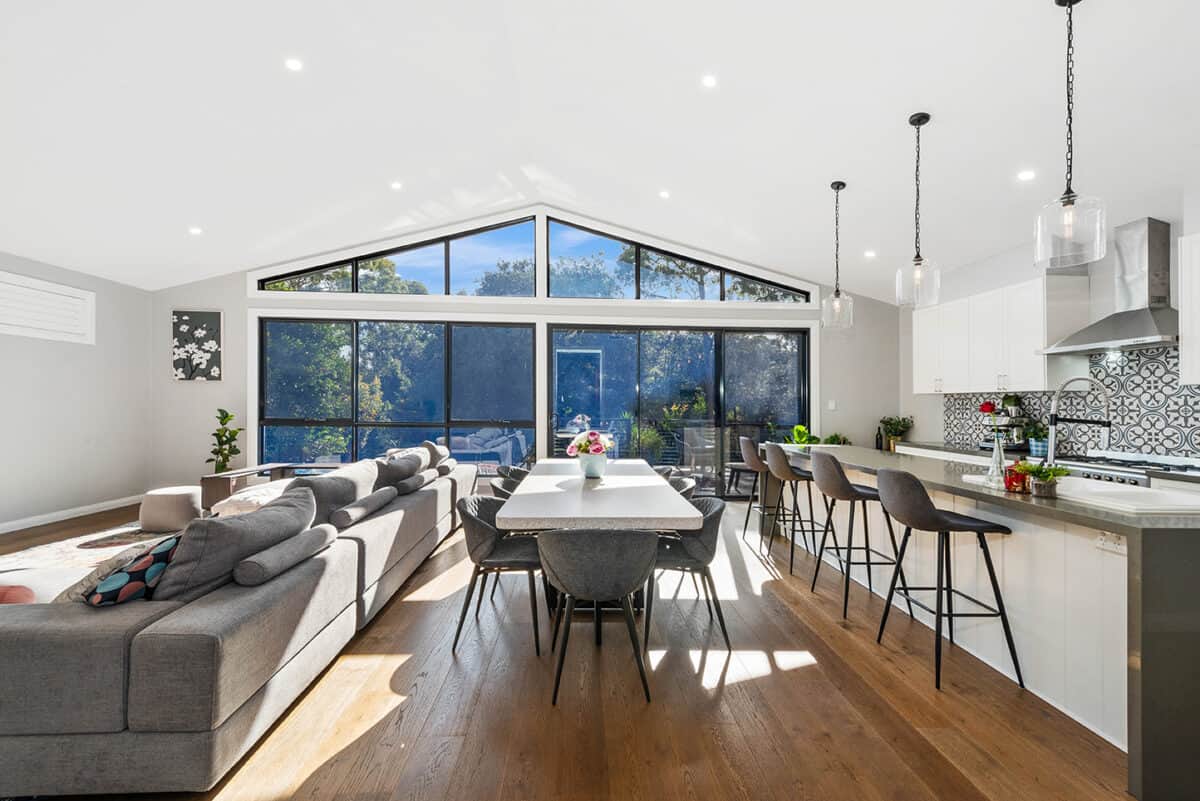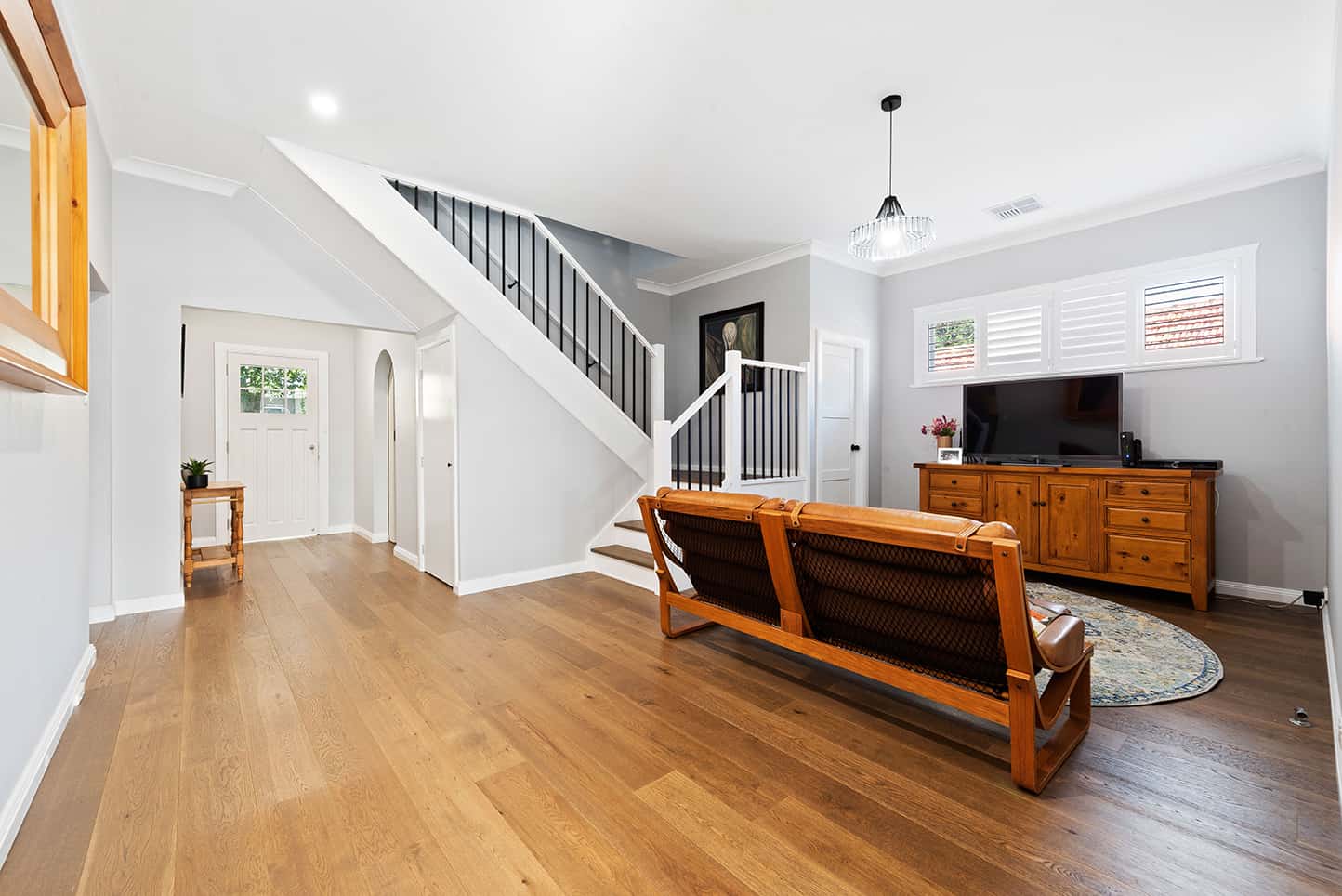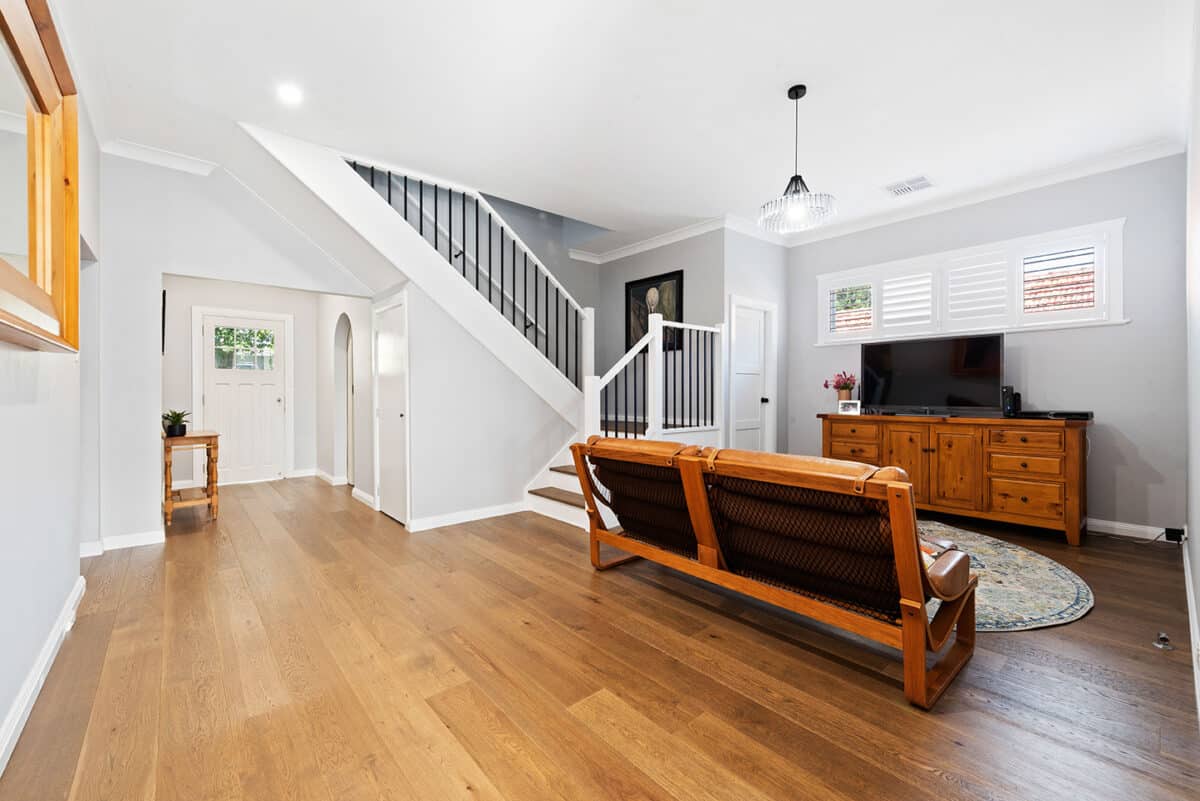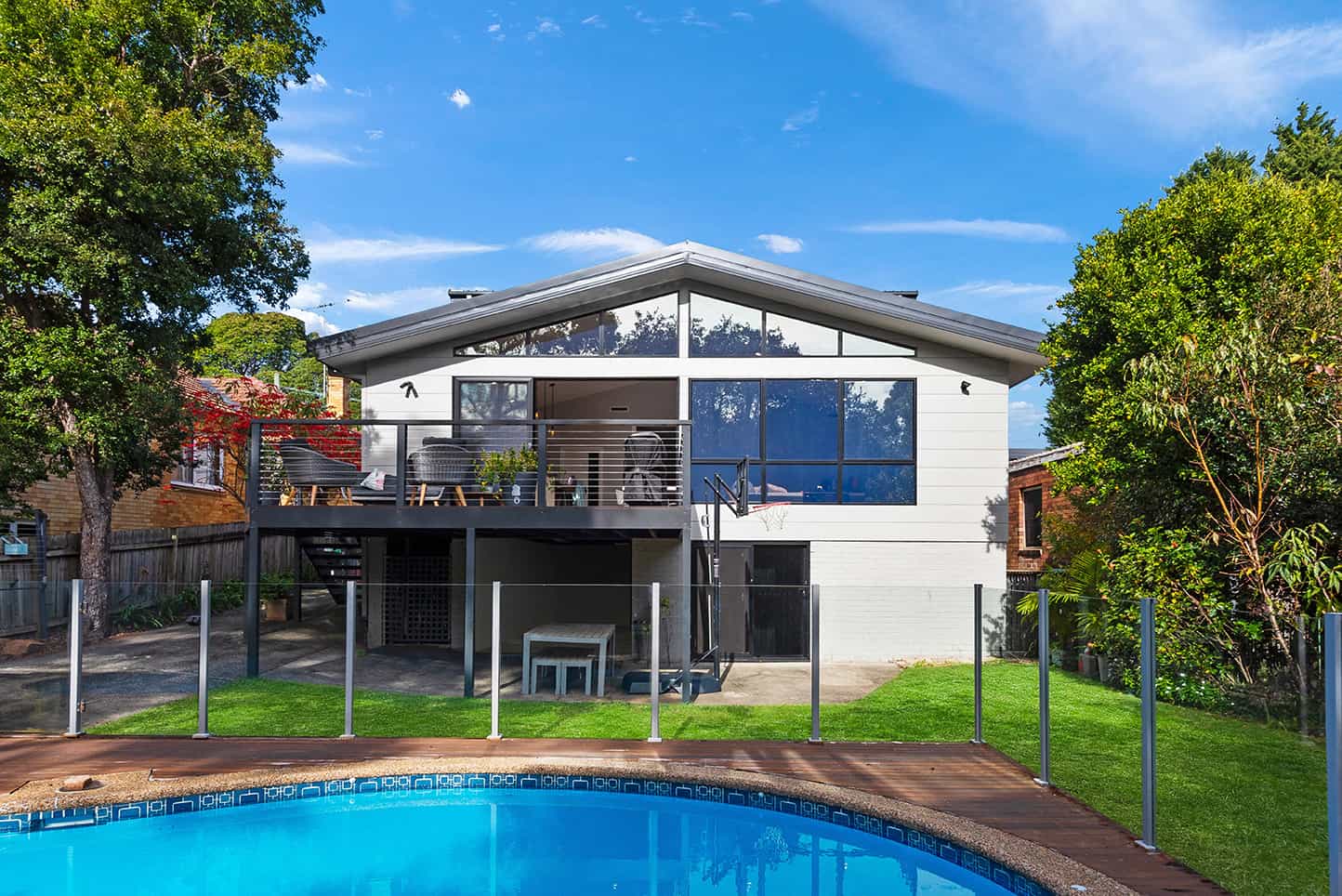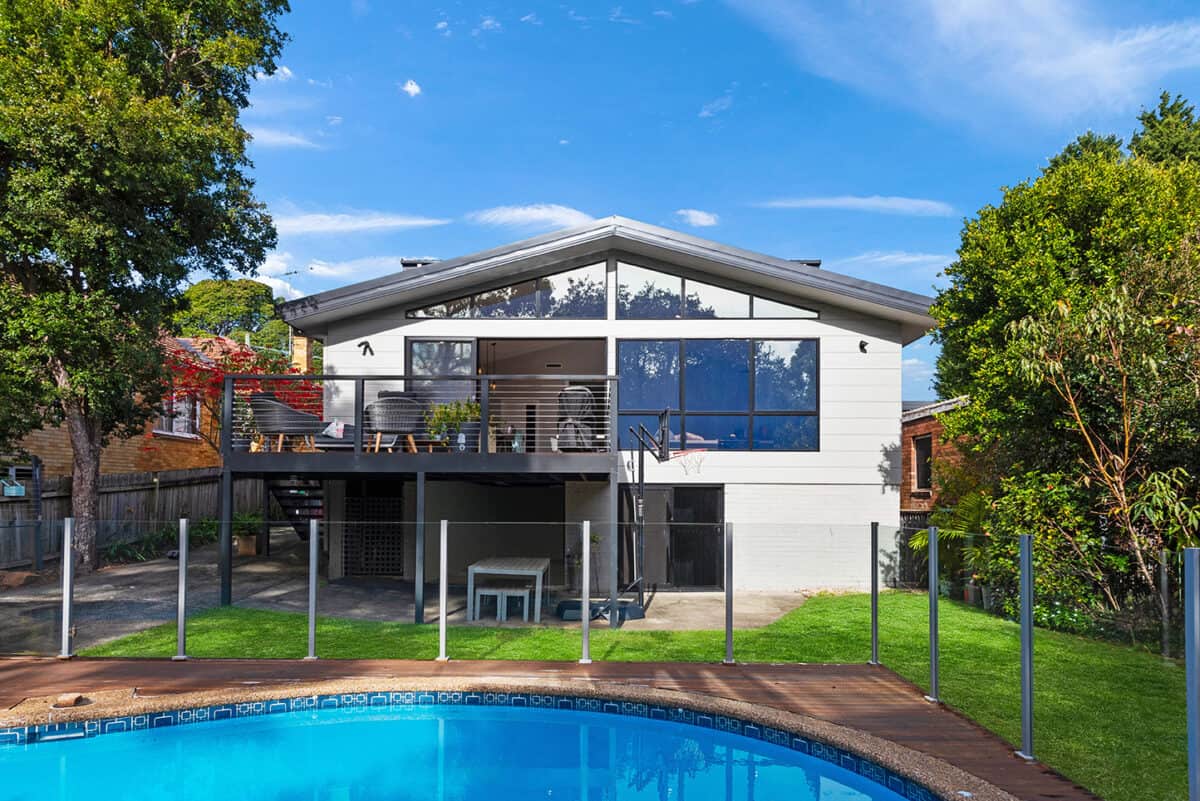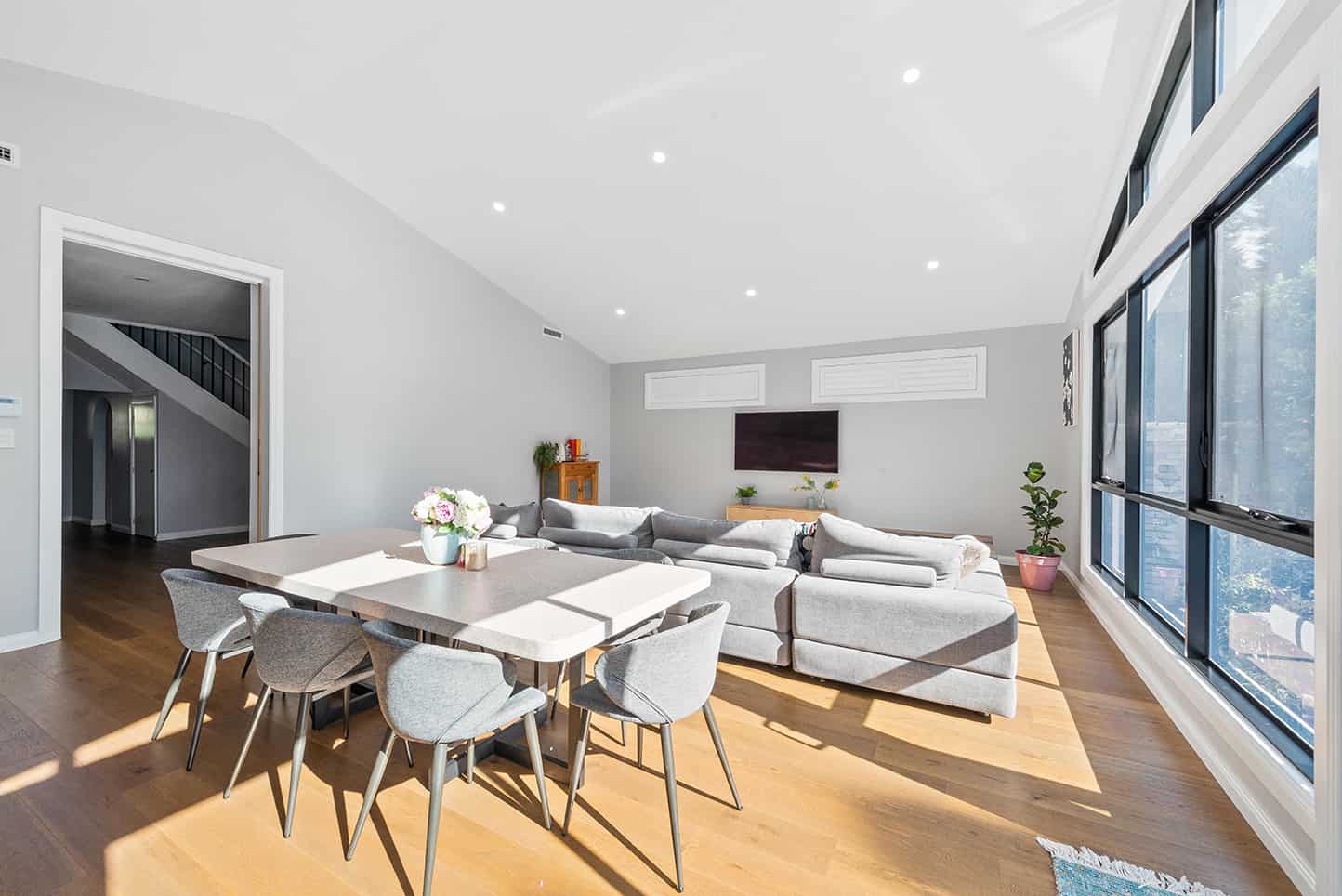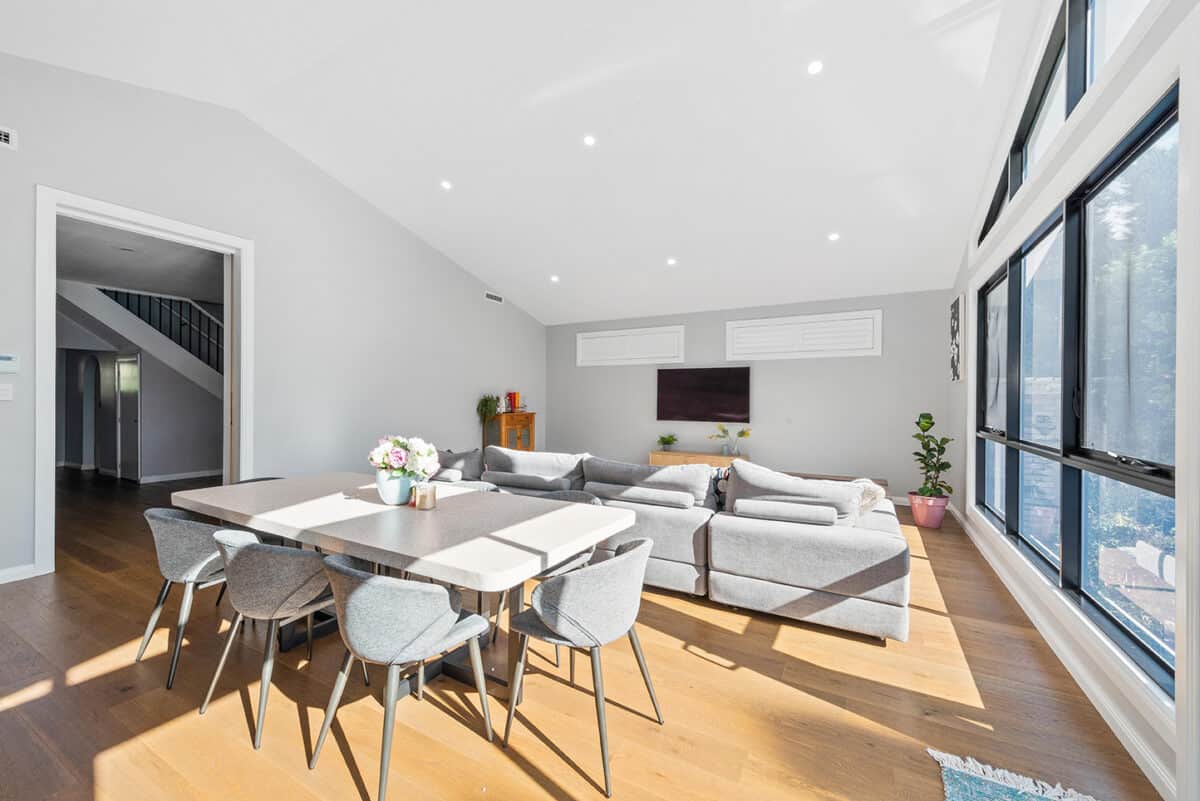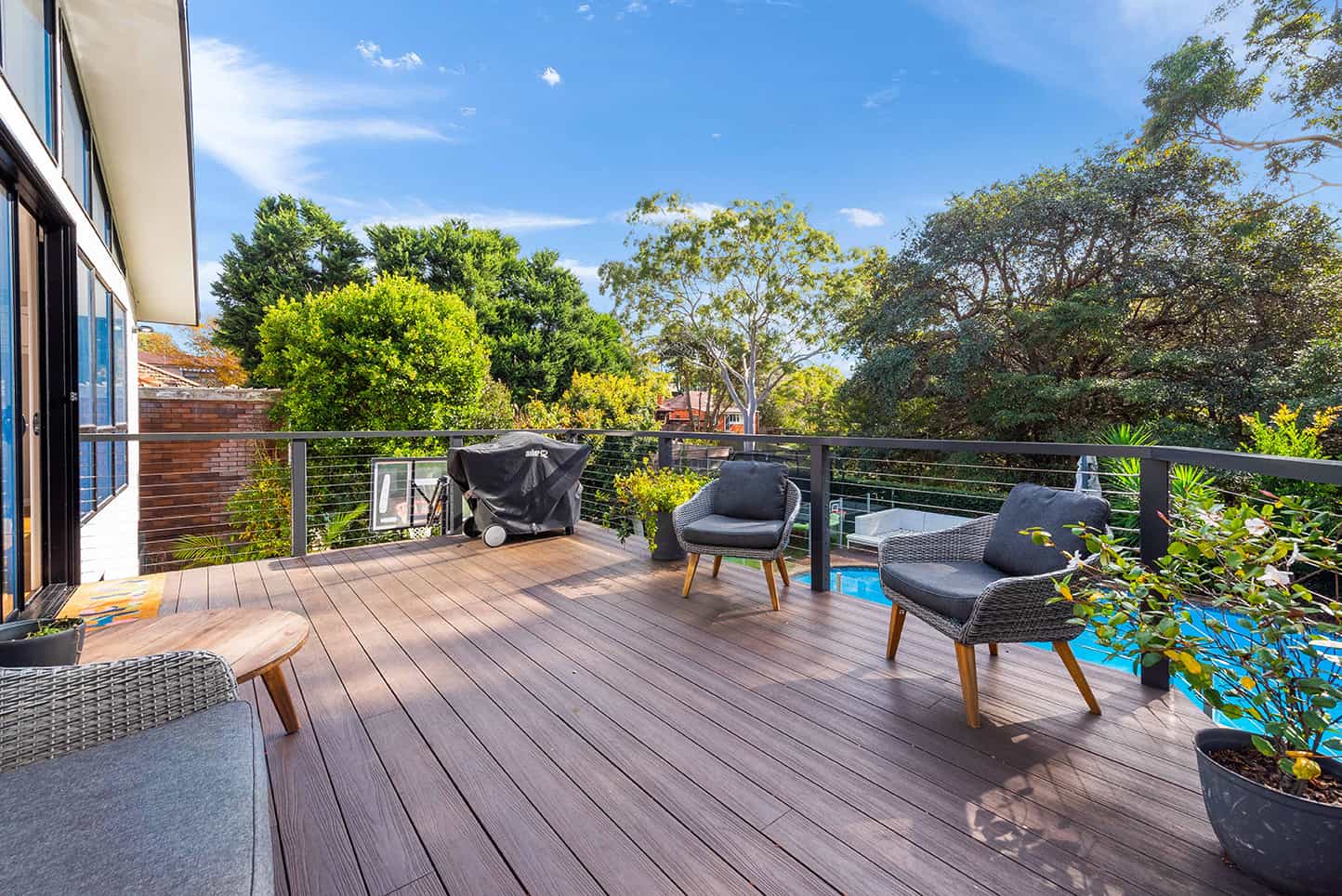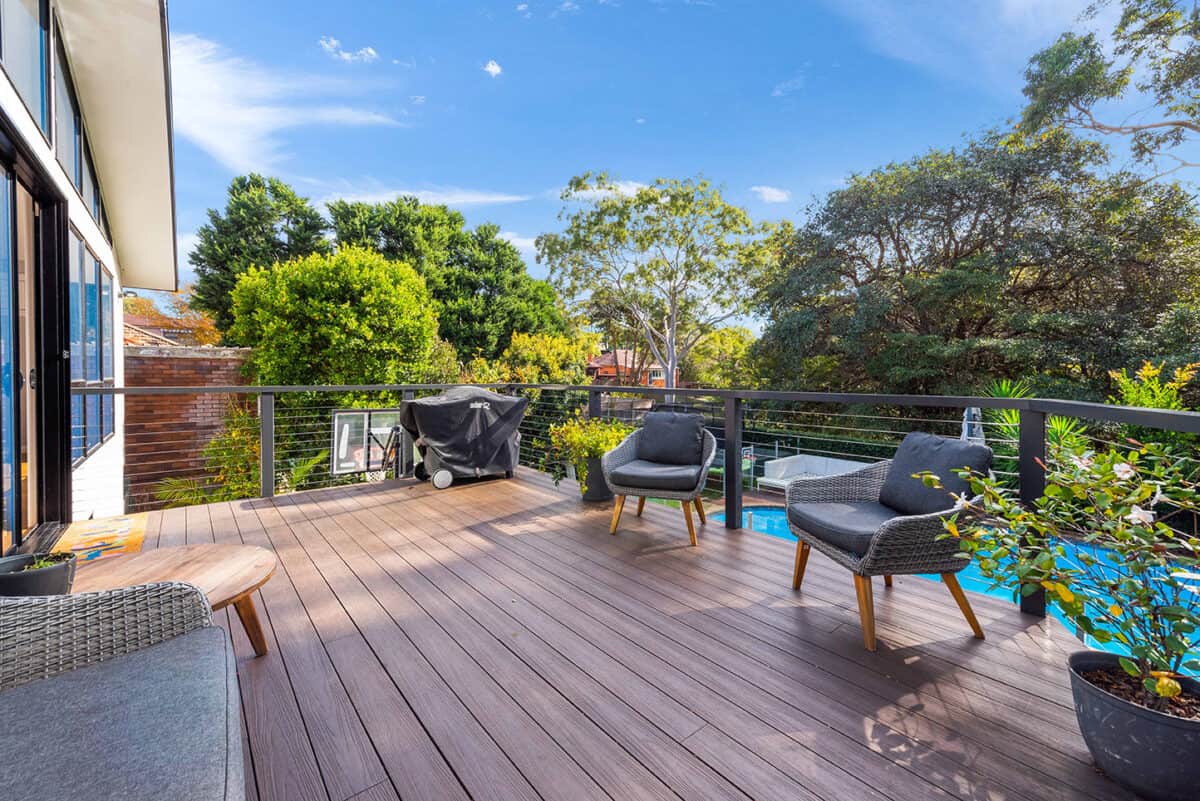 Completely unrecognisable, we took this dated Lane Cove home that was falling apart and turned it into a whole new house. The owner's goal was to achieve more space for their family to grow and we delivered!
Commencing the build in 2020, we finished construction on this gorgeous home in early 2021.
During this build, we gave the entire exterior of the dwelling a facelift, updated the interior and expanded the home by introducing a new rear extension. By adding the extension, we could redesign the layout of the previous house to create an open plan layout. We expanded the available space for the client and their family to enjoy more room to live and grow in.
This breathtaking transformation included triangular windows and stacker doors for optimal natural light. It also featured a raked ceiling for ample space and a completely revamped backyard balcony and front patio for impressive transition between indoor and outdoor spaces.
Throw in a new kitchen, renovated interiors and Inspired Interiors' collaboration, this client was delivered a whole new home with street appeal and high-class living that they can enjoy for years to come!
Home renovations and extensions for 2022
Are you looking for a change in the upcoming new year? Your home could be one of our top projects by the end of 2022!
A new year means a whole new opportunity. If you are running out of space and need more room in your home, we recommend looking into expanding or renovating. SBS Building Services can deliver you your dream home with our specialisation in home extensions and second-storey additions, extensive home renovations and indoor-outdoor areas.
Our motto is 'It's all about your lifestyle'. We build homes that will enhance your home and overall lifestyle.
Enquire with our team and let us see how we can help you. Call us on (02)-82791234 or visit our website to contact us today.